Actualizing your Vision into Profits.
Develop High-Performance Cloud-Enabled Applications with Stallions Solution's team of Azure experts! We specialize in Azure Cloud Development!
Microsoft Azure Consulting Services
Stallions Solutions, a leading Azure development company with years of technical experience and a total commitment to delivering world-class products and services, help users to transform their ideas into profitable results, provides end-to-end management experiences, and offers application with the agile development methodology in a faster and secure manner with Azure services.
At Stallions Solutions, our industrial consulting & implementation framework helps instrument engineering and machine manufacturers leverage Azure as a PaaS platform. We enable them to re-imagine their offering, from simply installing data-emitting hardware for their enterprise clients to providing intelligence-as-a-service using the Azure platform.
More than 70% of industrial enterprises across the US & Europe work closely with Microsoft products, including D365, SharePoint, Access, etc.). Now, these enterprises are demanding that innovative machine manufacturers generate actionable insights for better decision-making, accurate predictions, and appropriate recommendations for the continuity of operations as well as to improve assets efficiency. However, several integrated systems need to collect and process data over time. This is where a platform-centric approach provides many behind-the-scenes capabilities, enabling a quick, cost-effective, and scalable method of delivering value to industrial clients.
Azure is a powerful platform for cloud computing and an online portal that allows you to access and administer Microsoft's cloud sources and services. These services and resources can store and alter your data based on your needs.
All you need is an internet link and the ability to connect to the Azure portal to access these resources and services.
Its benefits are Azure's characteristics and industry implications as part of its technological environment and business process tools. Microsoft's Azure is a leading provider of cloud services. Infrastructure as a Service, compute services, databases, hosting for web applications, API administration, analytics, mobile app, application integrations, and DevOps are some of the services that Azure offers.
One of the significant advantages of cloud computing is the capacity to scale resources up or down in response to market changes. The flexibility to scale as needed can help your business expand and satisfy client demand.
Reach markets outside your existing on-premise location with the help of Microsoft Azure's data centers, which are present in 36 different global areas and have plans for six more.
You may be hesitant to move your data to the cloud due to security worries. But, beginning with the Security Development Lifecycle (SDL), ensuring security at every stage of development, Microsoft created Azure with safety in mind.
Building and modernizing intelligent apps
You can create and deliver a richer app experience to your clients with Azure's Application Insights feature based on data from the cloud environment.
What You Get from Azure Consulting
With our Azure Consulting services, you get the top-notch deployment of IT system solutions. As qualified cloud consultants, we use our knowledge and skills to help you with routine IT requirements and maintain your company's IT architecture and systems on the cloud.
Why Microsoft Azure for Your Business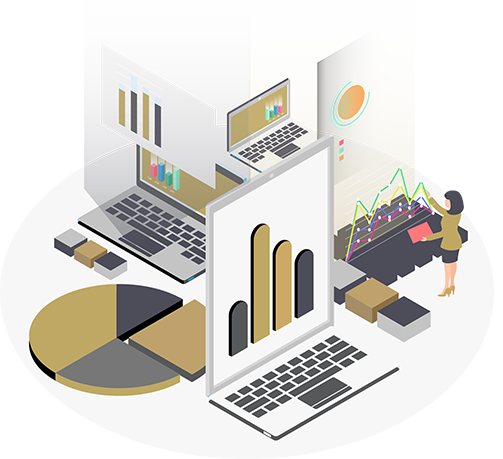 Microsoft Azure for Business is the best public cloud solution available thanks to its quickness, adaptability, and affordability. We can help you use it to your advantage.
With Microsoft Azure, you can improve and Implement Backup and Disaster Recovery - Azure is your dream backup and disaster recovery tool. Why? Because of its adaptability, cutting-edge site rehabilitation, and integrated design.
Host and Develop your Web and Mobile Apps with Azure. It offers platforms for hosting, creating, or maintaining web or mobile apps. By integrating on-premise apps and providing patch management and AutoScale, these apps become self-sufficient and adaptable.
Why Choose Stallions Solutions as an Azure Consultant
The enormous volume of data flowing to maintain the functionality of your network and applications can be intimidating, even with Azure's inbuilt logging and analytics capabilities. However, it is vital not to undervalue cloud data's volume, diversity, and velocity. That data management is easy with Stallions Solutions, a reputable Microsoft partner.
Stallions Solutions integrates logs and metrics from your whole Microsoft environment's structured, semi-structured, and unstructured data. Massive volumes of log and metrics data are processed by machine learning algorithms, which seek anomalies and departures from regular activity patterns and inform you as needed.
We help you extract continuous intelligence from your application stack with Log Reduce, Log Compare, and Outlier Detection and take preemptive action to address operational and security risks.
The real-time ingesting of machine data and the rendering of it into understandable, interactive visualizations for a comprehensive picture of your applications and data are made possible by the integrations for Microsoft Azure Audit, Microsoft Azure Web Apps, Microsoft Windows Server Active Directory, Microsoft Internet Information Services (IIS), and the well-known Windows Performance app.
Please get in touch with Stallions Solutions if you have any questions or if you have an active cloud project. Finally, to ensure that our clients take full advantage of this technology, we have pre-packaged a variety of engagements.