Elevate your business to the clouds with Microsoft Azure at Stallions Solutions.
Microsoft Azure Consulting Services
Stallions Solutions helps machine manufacturers provide intelligence-as-a-service to their clients using Azure. We use a platform-centric approach for quick, cost-effective, and scalable solutions. Microsoft products are widely used by industrial enterprises, and Stallions Solutions can help meet the high demand for innovative insights to improve decision-making and asset efficiency.
Microsoft Azure is a cloud computing platform and offers a range of tools and services that allow businesses and individuals to build, deploy, and manage applications and infrastructure in the cloud.
Microsoft's Azure is a leading provider of cloud services. Some of the services that Azure offers are Infrastructure as a Service, compute services, databases, hosting for web applications, API administration, analytics, mobile app, application integrations, and DevOps.
What You Get from Azure Consulting
With our Azure Consulting services, you get the top-notch deployment of IT system solutions. As qualified cloud consultants, we use our knowledge and skills to help you with routine IT requirements and maintain your company's IT architecture and systems on the cloud.
Why Microsoft Azure for Your Business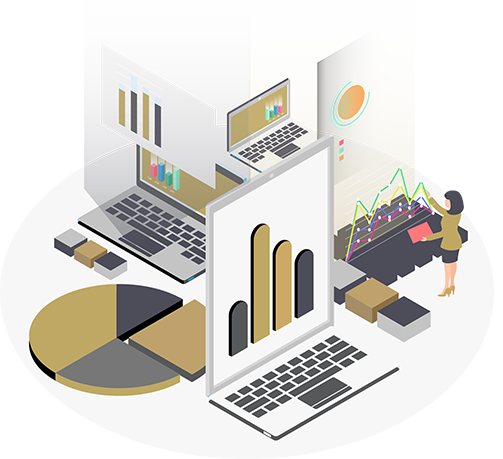 Microsoft Azure for Business is the best public cloud solution available thanks to its quickness, adaptability, and affordability. We can help you use it to your advantage.
With Microsoft Azure, you can improve and Implement Backup and Disaster Recovery - Azure is your dream backup and disaster recovery tool. Why? Because of its adaptability, cutting-edge site rehabilitation, and integrated design.
Host and Develop your Web and Mobile Apps with Azure. It offers platforms for hosting, creating, or maintaining web or mobile apps. By integrating on-premise apps and providing patch management and AutoScale, these apps become self-sufficient and adaptable.
Why Choose Stallions Solutions as an Azure Consultant
Tame your cloud data with ease - managing the massive volume, diversity, and velocity of your data with confidence, with the help of Stallions Solutions.
Stallions Solutions can integrate all your data logs and metrics from your Microsoft environment, using machine learning to detect irregular activity. We provide continuous intelligence with Log Reduce, Log Compare, and Outlier Detection, and offer real-time insights with user-friendly visuals. Our integration with Microsoft Azure Audit, Web Apps, Active Directory, IIS, and Windows Performance app makes it easy to understand the performance and behaviour of your system.