The Microsoft Dynamics 365 Business Platform serves as the foundation for HR for Dynamics, a comprehensive HR management solution.
Support is provided for every stage of an employee's life cycle, including recruitment, administration, and development. You can use the modular solution as a stand-alone, all-inclusive human capital management solution or in conjunction with an existing HR system.
Utilize Microsoft Dynamics 365's advantages for your human resources management as well.
Utilize these advantages for your business as well.
Microsoft Dynamics 365 HR Overview
A system for managing human resources and human capital (HCM) is Microsoft Dynamics 365 HR. The vendor's Onboard and Attract apps were part of Dynamics 365 Talent, which is now obsolete. With the help of Dynamics 365, businesses can link HR with other enterprise apps like Dynamics 365 Finance, Power BI, and Dynamics 365 Project Operations. Dynamics 365 is a platform that connects Microsoft business apps into a single platform.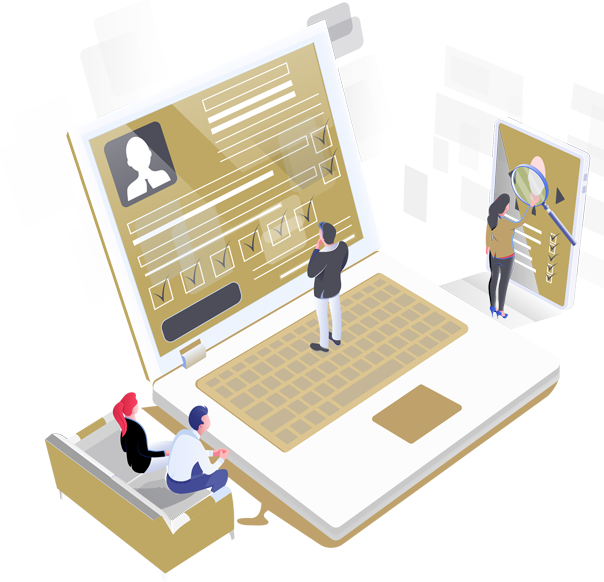 Microsoft, arguably the most significant software provider in the world, has long been a pioneer in both enterprise and consumer software. Microsoft, along with Google, Apple, Amazon, and Facebook, is one of the "Big Five" information technology firms in the United States. Bill Gates and Paul Allen founded it in 1975.
Manage employee lifecycle effectively with Microsoft Dynamics 365 Human Resources
Your most valuable asset is managed by Microsoft Dynamics 365 Human Resources, formerly known as Microsoft Dynamics 365 Talent. The application, which focuses on people, manages all associated tasks, including hiring and onboarding new employees and management and Human Capital Management (HCM) reporting.
The application's functionality, including its integration with LinkedIn, Microsoft Power BI dashboards, and interactive analytics, ensures that all aspects of human resource management are carried out to the highest standard. In order to transform the HR function into a hub of operational excellence and employee empowerment, Microsoft Dynamics 365 Human Resources functions as a single platform that unites information silos, enables data-driven decision-making, and fosters a culture of collaboration, advancement, and transparency.
What Is Microsoft Dynamics 365 HR?
Microsoft's Dynamics 365 HR system is marketed as a tool that "creates a workplace where people and businesses thrive." To build an HCM system that meets a company's unique needs, the solution includes a wide range of HR functionality and has the ability to connect to a wide range of HR, recruiting, and talent management apps.
As it aims to automate HR functions like payroll, leave management, recruiting, and reporting, the system serves as a crucial component of transforming businesses' finances and operations. This increases the organization's agility and frees up more time for teams to provide employees with better and more meaningful services.
What Is Included in Microsoft Dynamics 365 HR?
If you want additional features for your Dynamics 365 HR, we can help you customize it.
Benefits of Using Microsoft Dynamics 365 HR
Stallions Solutions, a Microsoft Partner, is well-equipped to effectively implement Microsoft Dynamics 365 Human Resources to help you take advantage of its capabilities and drive benefits across HR functions, from onboarding to performance evaluation. Some of the prominent benefits of D365 HR include the following:

Solution for managing human resources
Streamline and make simpler the HR onboarding process.
Reduce the time required to hire someone and give employees a priority list to increase productivity.
By establishing connections, you can foster a productive and collaborative work environment.
Provides the entire universe of features you should anticipate finding in reliable Human Capital

Effective administration of benefits and evaluations will raise employee morale.

Automate routine tasks to give HR more time to work on strategic initiatives.
Helps quickly confirm or rule out software frontrunners, saving you time and effort.​

Helps you find new software capabilities, and features.
Using a 360-degree view of all employees, make wise decisions.
Microsoft Dynamics 365 HR Pricing
Your staff members require one of the following Microsoft Dynamics 365 platform licences to use HR for Dynamics. Employees who already possess a Dynamics licence do not require an additional HR for Dynamics licence. We are pleased to speak with you.
HR License

HR License type

Dynamics 365 License type
Dynamics 365 Human Resource
You can buy HR for Dynamics and additional Dynamics 365 licences together as a package if needed.
Pricing for America, Asia, Australia, and Africa
Microsoft Dynamics 365 License type
Dynamics 365 Human Resource
Microsoft Dynamics 365 License type
Dynamics 365 Human Resource