Azure. Invent With Purpose!
Exploit the ever-expanding power of Azure cloud services with our experts.We'll be there every step of way!
Exploit the ever-expanding power of Azure cloud services
Microsoft Azure is a recognised leader in both private and public cloud. It's an open cloud, providing access to over 200 preconfigured services and the choice to use the technologies you want and have already invested in. Azure provides a fully integrated set of IaaS and PaaS capabilities, including technologies like AI and machine learning, analytics, DevOps, internet of things and security, all of which complement and integrate with on-premises systems.
As the most experienced Microsoft Azure cloud services partner, with more Microsoft Certified Professionals on Azure than any other Microsoft partner, Stallions Solutions help you fully exploit the power of Azure. Speed, scalability, economics, data, analytics, AI, cognitive services and more, all from one provider, optimised just for you.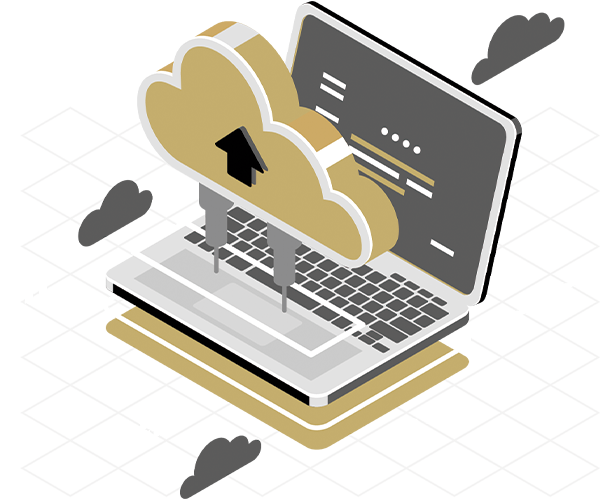 Get more done with Azure cloud services:
Witness the power of the integrated tools, templates, and services in Azure. With Azure, easily build and manage enterprise, mobile & web, and IoT applications. Microsoft Azure cloud platform services procured and managed for you, and we provide support for IaaS, PaaS, SaaS, and IaC.
Modernize, Strategize and Build your Enterprise with our Azure Services. Stallions Solutions offers Microsoft Azure services to uncover your organizations hidden potential by providing intuitive reports, predictive analysis, optimal efficiency, and constructing healthy customer experiences to stay in line with its goal of digital transformation
Features of Microsoft Azure
With the availability of 24/7 Microsoft Azure Services, you can perform your business tasks remotely. Deploy Windows Virtual Desktop to work securely and efficiently.
As a cloud-based solution, Azure is innately flexible. This means it can back up your data in almost any language, on any OS, and from any location – Azure's built-in integration for the additional backup will be a quick and painless solution.
You can combine Azure Reserved Instances (RIs) with Azure Hybrid Benefits and save up to 82% compared to pay-as-you-go prices. Azure is the most cost-effective cloud for Windows Server workloads.
Everything sent within the Azure environment is automatically encrypted. All the databases, app deployment, updates, backup, and recovery data are stored in Microsoft datacentres.
Stallions Provide a Holistic Set of Cloud Services
We help you get the most out of Azure
Chances are that Dynamics 365 is just a portion of your application portfolio, and you plan to use one or more Dynamics 365 applications with best-of-breed solutions from several other vendors.
With pre-built connectors to the world's most popular business systems, including CRM, ERP, marketing automation, and data storage, Stallions Solutions makes it easy to bring together data from anywhere.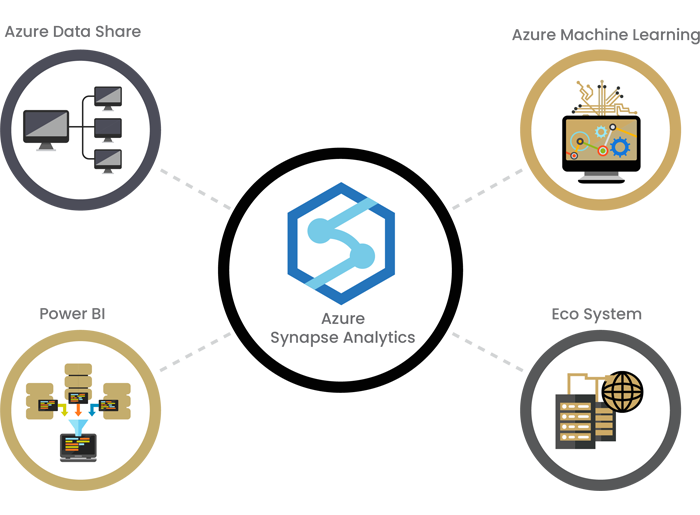 Azure Synapse Analytics is a limitless analytics service that brings together data integration, enterprise data warehousing, and big data analytics. It gives you the freedom to query data on your terms, using either serverless or dedicated options. Microsoft Azure Synapse is breaking the boundaries between data lakes and data warehouses to experience the rich analytics power. It offers a robust analytics service that brings together data across your enterprise and big data analytics. Let's answer your business user groups' questions more faster!
Microsoft Azure Cognitive Search
A powerful search index cloud service that gives developers infrastructure, APIs, and tools for building a rich search experience over private, heterogenous content in web, mobile, and enterprise applications. It will help you build cognitive intelligence into your applications. You can add cognitive features to your applications without having artificial intelligence (AI) or data science skills. Microsoft Azure Cognitive Search will allow you to transform your data into discoverable, relevant, and contextual content. Let's understand your user intent with powerful cognitive skills of visions, language, speech, and advanced machine learning models.
Microsoft Azure provides a secure foundation across physical, infrastructure, and operational security. Microsoft has several mechanisms in place to ensure Azure's network and our customers' networks remain segregated and secure. Security controls are integrated into the firmware and hardware of Azure to ensure its secure by default and continue to be secure throughout its lifetime. So, unify your security management and enable advanced threat protection in hybrid cloud environments.
Tap the Power of Your Data
Once you migrate, then you can tap into your data to accelerate the transformation of your business…

Azure, manage and optimize your datasets to feed into analytics and machine learning that derive real business value from your data.
Empower Your Decision Makers
Once your business data is more widely accessible, it leads to insights that benefit the customer, speed your supply chain and improve how your people do their jobs.

Discover New Business Models
Modernizing your data allows you to innovate new products and services and bring them to market faster.
Benefit from Stallions Solutions Azure Expertise
READY TO ENGAGE OUR EXPERTS FOR ANY AZURE CONSULTING NEEDS?