Stallions Solutions Technologies
Your productivity cloud across
work and life
Microsoft Office 365 Services
Connect, Collaborate, and become digitally empowered with our Microsoft Office 365 services.
Microsoft Office 365 is the best cloud-based productivity package that comes with OneDrive, SharePoint, Microsoft Teams, and Microsoft Connections.
It enables firms to conduct critical functions such as information gathering, communication, planning, and organising in a more effective and productive manner.
We help you transfer your organisation to the cloud and protect Office 365 in your workplace with our Microsoft Office 365 services. For you to transition to a smart and connected digital workplace, our specialists will guide you in picking the right subscription licences, deciding on the best Microsoft Office 365 migration services plan, implementing safe user management policies, and customising Office 365 to your needs.
Strength of Office 365 Managed Services by Stallions Solutions
Our Microsoft Office 365 Services Include:
Microsoft Office 365 Consulting Services.
We assess your present company infrastructure and provide an Office 365 strategy tailored to your specific requirements. Our Microsoft Office 365 Consulting Services help with customization, integration, testing, deployment, and migration.
We tailor your Microsoft Office 365 suite to the specific demands of your organisation and employee preferences. We customise your Microsoft Office 365 solutions to match your brand and supplement them with unique applications and features.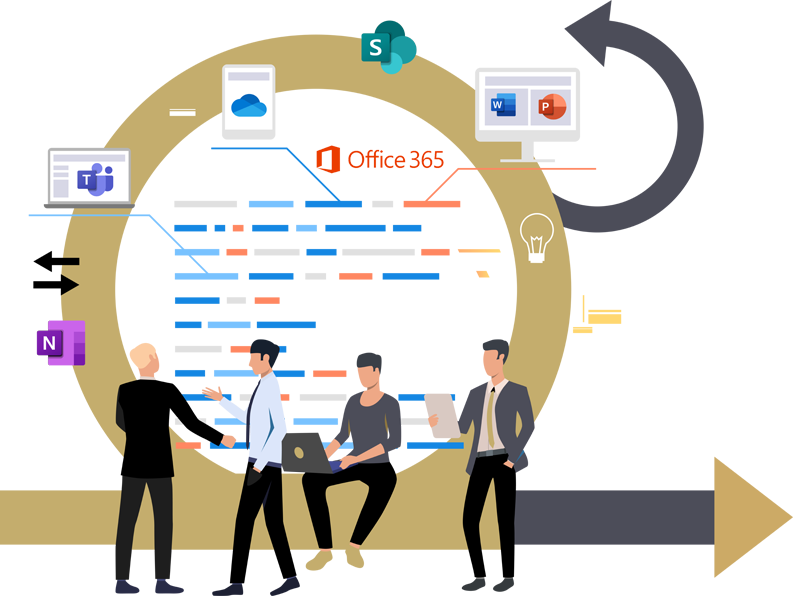 Office 365 Implementation
We identify the best Microsoft Office 365 services and products to meet your needs. We configure your Microsoft Office 365 cloud solution so that it can be managed and used effectively.
Office 365 Managed Services
Our Microsoft office 365 solutions professionals assist you in management and provide better efficiency, scalability based on needs in a cost-effective manner, security, and stability. Our Microsoft Office 365 Consulting Services can assist you in making effective use of Microsoft Office 365 solutions.
Office 365 Migration Services from Microsoft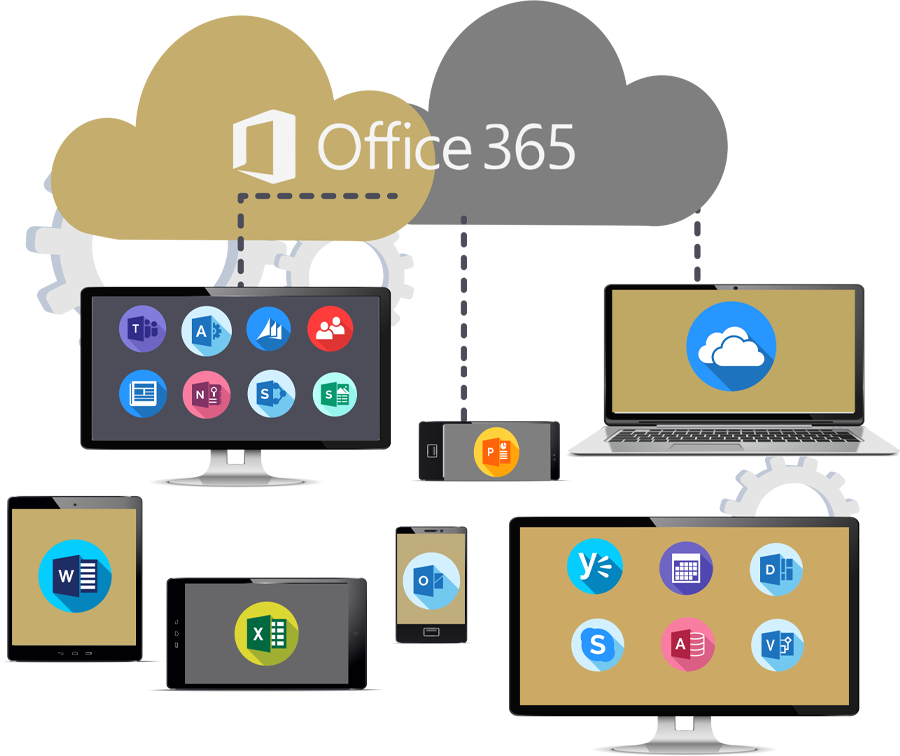 Moving away from an existing platform can be difficult since one may have to compromise on the employees' hands-on experience from earlier deployments. However, Stallions Solutions makes the transfer simple by offering Microsoft Office 365 migration services. We provide training and support during the transition from the following platforms:
Why Choose Stallions Solutions as Your Office 365 Managed Services Provider
Opting Office 365 managed services right now will soon result in a number of benefits for your business:
Uptime of your Office 365 environment
user satisfaction with Office 365
Interoperability of software integrated with Office 365
Overall business productivity due to faster user support
Increased productivity of in-house IT staff
Achieve Success With Stallions Solutions, Trust Microsoft Gold Partner
Whether you're just getting started or looking to enhance existing solutions, you need to work with a trusted partner to get the best ROI from your Dynamics 365 technology investment. As a leading Microsoft Partner, we deliver Expert guidance and support in selecting, implementing, and optimizing Dynamics 365 Solutions tailored to meet your business needs. Our team of ERP and CRM Solution Experts have the experience, business and technical knowledge to design and implement best-in-class solutions.
Industry Knowledge Expertise
With over 100+ implementations, our experience across various industries, including retail, manufacturing, and services, position us to expertly deliver any project across the globe using a mix of both offshore and onshore resources.
Comprehensive Structured Approach
We meticulously assess your business environment and propose a pragmatic approach as per the complexity and size of your organization to ensure a swift, smooth, and secure deployment.
Microsoft Dynamics Expert
At Stallions Solutions, we believe that every business is unique. Our team of experts brings together the right mix of technology and operational know-how to resolve the most complex business challenges.