Ready to take your .NET projects to the next level? Partner with Stallions Solutions for fast, reliable, and secure solutions.
At Stallions Solutions, we leverage .NET to fulfill a variety of demands, including creating and executing C# applications. .NET is a versatile platform developed by Microsoft, which allows us to develop open-source applications using languages such as C#, F#, Visual C++, and Visual Basic.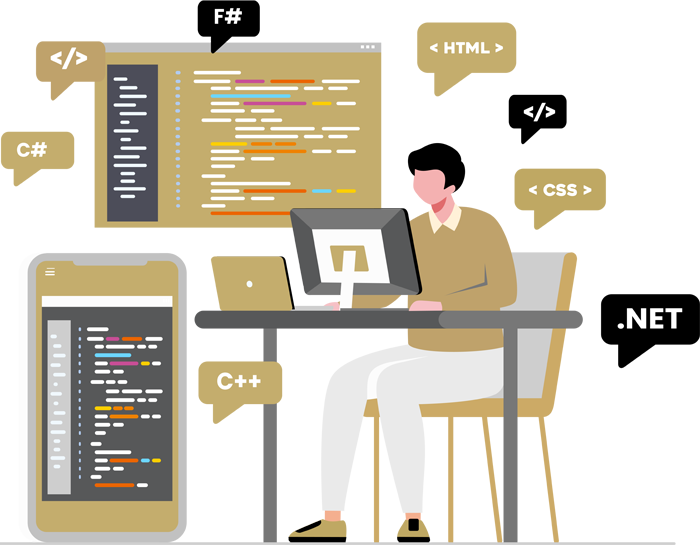 There are various .net versions. Although they perform the same function, they are designed for several operating systems:
.Net Development Solution
Our team can execute your code natively, regardless of whether it's written in C#, F#, or Visual Basic. We can create various apps with .NET, including cross-platform or OS-specific applications.
All .NET programs can use the same basic class libraries and APIs, with additional APIs available for specific operating systems and app models. ASP.NET, for example, offers extra APIs for creating cross-platform web applications on Linux or Windows.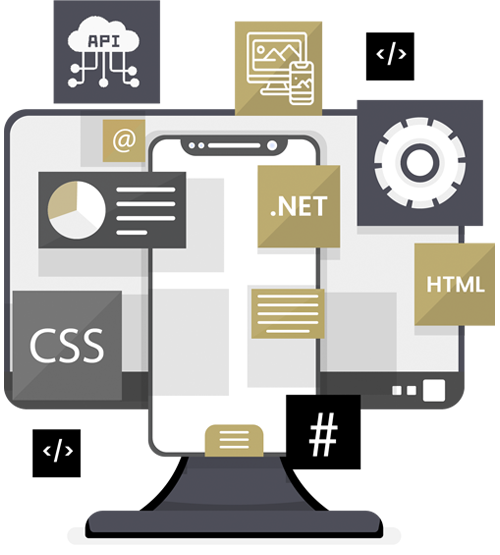 Microsoft and others uphold a strong.NET package ecosystem to expand capabilities. Over 100,000 items are available in NuGet, package management created especially for the.NET framework.
.NET Design and Development Support
Software development with.NET is supported across a wide range of programming languages. While allowing you to construct your application using the method you prefer, .NET also encourages the implementation of several best practices.
Hunting the Right .NET Development consultant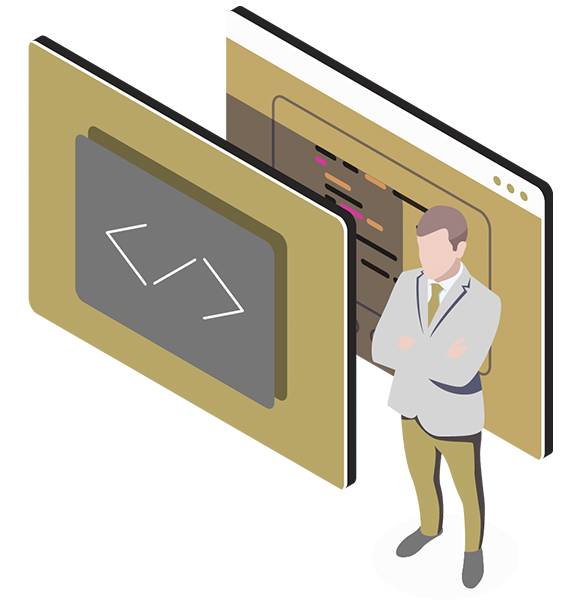 At Stallions Solutions, our .NET experts are highly experienced in the .NET web framework and have expertise in languages like C# and visual basic.NET. We can connect you with the right .NET developer who has specialized training and experience. Contact us today.
Roles and Responsibilities of Dot Net Developer:
Services for custom.Net development that meet your operational and IT goals.
History and Interesting Facts of .Net Developer
Pronounced "C Sharp" or "C Hash," C# is a general-purpose, contemporary and object-oriented programming language. The European Computer Manufacturers Association (ECMA) and the International Standards Organization both approved its development by Microsoft under the direction of Anders Hejlsberg and his team inside the .NET programme (ISO). Version 7.2 of C#, one of the languages for Common Language Infrastructure, is currently available. For users familiar with C, C++, or Java, C# is simple and has many syntactical similarities to Java.
These amazing C# facts might be of interest to you:
One of the generic top-level domains used to build websites and software applications is dotNET. Technology can create websites and business apps that can contribute significantly to success. As a result, the platform is used by millions of commercial entities.
Stallions Solutions is composed of technical experts with proficiency gained all over the world and in all fields of the tech industry, and we put this expertise to work for you.
Contact us today to get high-level .Net development services.