Dynamics 365 Migration Services
Upgrade Your Business with Cloud Migration: Unlock Benefits, Save Costs, and Boost Profits at Stallions Solutions.
Competent Microsoft Dynamics 365 Services 
If you are stuck with a system or CRM vendor that isn't meeting the needs you have for cloud migration services, Stallions has a secure, streamlined path forward.
Our team has the expertise in every corner of this work to help you navigate a migration confidently and with a minimum of downtime.
We take Microsoft Dynamics 365 migration very seriously, which is why our expert team will determine the right upgrade strategy for your company, keeping in view your existing infrastructure as we create a contingency plan, so you are prepared to quickly and completely roll back the system in case of any unforeseen failures.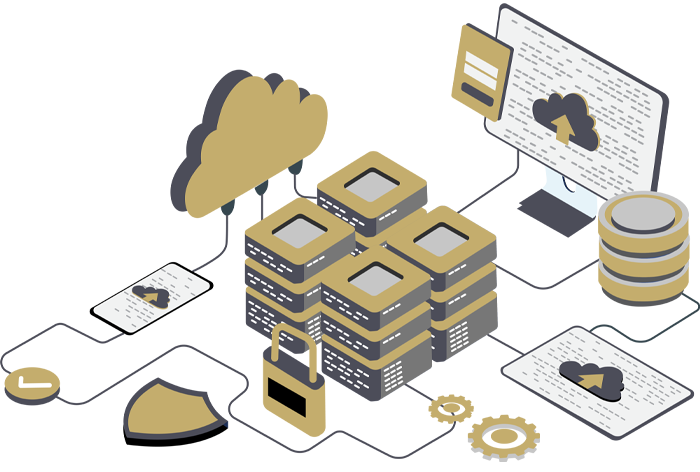 The core differentiator while migrating to Microsoft Dynamics 365 from your current on-premise solution is that it unlocks multiple key business benefits that enhance business agility.
Why Choose Stallions Solutions for Cloud Migration?
Moving to Microsoft Dynamics 365 provides you a big step up from previous versions and brings several benefits at the platform level, making your move worth the time and investment.
Stallions Solutions Dynamics 365 Migration Approach
READY TO START YOUR NEXT MICROSOFT DYNAMICS 365 MIGRATION?
Achieve Success With Stallions Solutions, Trust Microsoft Gold Partner
Whether you're just getting started or looking to enhance existing solutions, you need to work with a trusted partner to get the best ROI from your Dynamics 365 technology investment. As a leading Microsoft Partner, we deliver Expert guidance and support in selecting, implementing, and optimizing Dynamics 365 Solutions tailored to meet your business needs. Our team of ERP and CRM Solution Experts have the experience, business and technical knowledge to design and implement best-in-class solutions.
Industry Knowledge Expertise
With over 100+ implementations, our experience across various industries, including retail, manufacturing, and services, position us to expertly deliver any project across the globe using a mix of both offshore and onshore resources.
Comprehensive Structured Approach
We meticulously assess your business environment and propose a pragmatic approach as per the complexity and size of your organization to ensure a swift, smooth, and secure deployment.
Microsoft Dynamics Expert
At Stallions Solutions, we believe that every business is unique. Our team of experts brings together the right mix of technology and operational know-how to resolve the most complex business challenges.