Microsoft
Dynamics 365 Migration Services Migrate your legacy systems to the cloud and unlock multiple key business benefits that enhance business agility. Once you migrate, you'll save costs and boost profits by leveraging the capabilities of the platform to make smarter decisions, streamline processes, enhance security, teamwork, and much more.

If you are stuck with a system or CRM vendor that isn't meeting the needs you have for cloud migration services, Stallions has a secure, streamlined path forward.

Our team has the expertise in every corner of this work to help you navigate a migration confidently and with a minimum of downtime.

We take Microsoft Dynamics 365 migration very seriously, which is why our expert team will determine the right upgrade strategy for your company, keeping in view your existing infrastructure as we create a contingency plan, so you are prepared to quickly and completely roll back the system in case of any unforeseen failures.
The core differentiator while migrating to Microsoft Dynamics 365 from your current on-premise solution is that it unlocks multiple key business benefits that enhance business agility.
Moving to Microsoft Dynamics 365 provides you a big step up from previous versions and brings several benefits at the platform level, making your move worth the time and investment.
Why Choose Stallions Solutions for Cloud Migration?
We have a structured approach to implementing Microsoft Dynamics products. It begins with a preliminary analysis to deployment and operations
Azure DevOps pre-built tools
Eliminate the need to manually download custom tooling and scripts to manage the application lifecycle of apps
We are subject matter experts who work in a collaborative work environment to align important implementation and business timelines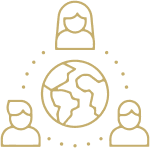 Our large global footprint across multiple continents makes us an obvious choice for Microsoft Dynamics 365 multi-country roll-outs
We facilitate adaptability through a variety of extensibility scenarios that ensure our cloud solution works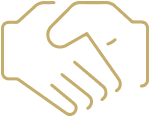 As a leading Microsoft Dynamics Implementation Partner, we complement our industry-specific software solutions with expert global consulting services
Stallions Solutions Dynamics 365 Migration Approach
We configure Microsoft Dynamics to suit your unique business needs based on detailed assessment and meticulous planning
Our Microsoft-certified professionals offer detailed analysis and guidance for D365 cloud migration.
We will help you choose the right Dynamics 365 licenses based on your business requirements.
We provide complete setup, configuration & administration to get your system up and running in quick time.
We help address your unique migration needs using Microsoft migration tools and customization capabilities.
we can also help integrate Dynamics 365 with other systems and applications for improved access & better productivity.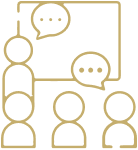 Our Microsoft certified professionals provide training for your employees & users to get familiarized with the system.
Our solution also includes post-migration support to ensure smooth functioning and quick resolution of issues.
We can migrate any applicable data from other sources into Dynamics 365 CRM, Dynamics 365 Business Central or the Power Platform.
READY TO START YOUR NEXT MICROSOFT DYNAMICS 365 MIGRATION?