Businesses need strong financial management systems in a dynamic business environment to successfully manage complicated financial operations and make decisions. To meet the changing financial needs of today's businesses, Microsoft Dynamics 365 financials delivers advanced features. This blog will examine Dynamics 365 financials' essential features and capabilities while emphasizing how it supports advanced financial management.
What is Advance Financial Management?
Advanced financial management is the application of complex methods, processes, and technologies to successfully manage and optimize financial resources inside a company. It includes more types of complicated financial activities and goes beyond fundamental financial management ideas.
What are Dynamics 365 Financials?
Microsoft Dynamics 365 Financials is a cloud-based software suite designed to automate and simplify financial management procedures. It smoothly connects with the other D365 modules, giving businesses a complete solution. This robust platform provides a wide range of features, including budgeting, forecasting, accounts payable and receivable, financial reporting, cash flow management, and more. Dynamics 365 Financials provides businesses with real-time visibility into their financial data, allowing for better decision-making and overall financial performance.
Key Features & Benefits
Certainly, here are some key features and benefits of financial management.
Streamlined General Ledger and Reporting
Dynamics 365 Financials provides a robust general ledger system, allowing organizations to track financial transactions, manage accounts, and generate accurate financial reports. With configurable reporting tools, financial professionals can gain real-time visibility into financial data, analyze trends, and make data-driven decisions.
Efficient Accounts Payable and Receivable Management
By reducing manual tasks and improving cash flow management, companies can increase financial efficiency and strengthen relationships with customers and vendors. The solution makes the management of accounts payable and accounts receivable processes, allowing users to improve vendor invoice management, automate payment workflows, and optimize collections.
Comprehensive Cash Flow and Budget Management
Dynamics 365 Financials provides comprehensive cash flow and budget management features to businesses. Organizations can accurately forecast cash flow, monitor budget utilization, and actively find areas for cost optimization. Real-time insights and advanced analytics allow finance teams to make informed decisions, drive profitability, and ensure financial stability.
Effective Fixed Assets Management
Managing fixed assets becomes seamless with Dynamics 365 Financials. Organizations can efficiently track asset acquisition, depreciation, maintenance, and disposal. Businesses may improve asset usage, reduce maintenance activities, and assure compliance with regulations by receiving a comprehensive perspective of asset-related expenses and compliance needs.
Automated Banking
Through automation, the solution makes banking procedures simpler. Automated bank statement imports, reconciliation, and payment matching are supported by Dynamics 365 Financials. It interacts with banking institutions and supports numerous currencies, facilitating financial procedures and reducing errors.
Multi-Company and Global Capabilities
Dynamics 365 Financials caters to the needs of organizations operating in a multi-company and global environment. It facilitates seamless consolidation of financial data across multiple entities, allows intercompany transactions, and supports compliance with international accounting standards. Businesses can achieve centralized financial management and gain insights into the performance of individual entities or subsidiaries.
Integration with Power Platform and Extensibility
Dynamics 365 Financials seamlessly integrates with the Microsoft Power Platform, enabling businesses to extend its functionality and automate workflows. Integration with other Dynamics 365 applications, such as Sales and Customer Service, and encourages financial management. Additionally, the solution provides a wide range of connectors and APIs, allowing integration with third-party applications, customization, and scalability.
Security and Compliance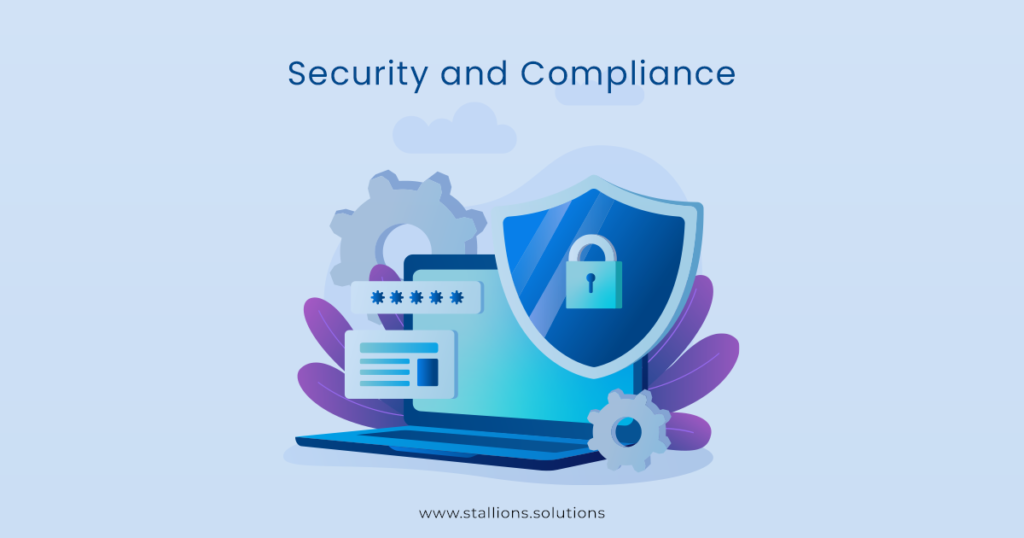 Dynamics 365 Financials prioritizes data protection and industry compliance. To protect sensitive financial information, it provides strong access controls, data encryption, and backup procedures. The solution helps businesses ensure data integrity, reduce risks, and meet regulations like GDPR and SOX.
Conclusion
Dynamics 365 Financials serves as a comprehensive and powerful platform for advanced financial management. Its rich features, seamless integration capabilities, and advanced analytics empower organizations to optimize financial processes, enhance decision-making, and drive business growth. By harnessing the potential of Dynamics 365 Financials, businesses can streamline operations, improve financial visibility, and stay competitive in today's challenging marketplace.