Nearly every business is migrating its data to the cloud. They understand the benefits of putting their data in the cloud, such as lower storage costs, ease of data access, and data analytics tools. However, enterprises find themselves at crossroads when deciding on a contemporary Cloud Data Platform. For example, individuals may use Azure DW and Snowflake, two prominent Cloud Data Solutions.
Azure DW and Snowflake Analytics provide parallel processing capabilities to distribute data analysis over several cloud nodes. However, particular distinctions between the two might help you decide which one is best for your organization. This essay will cover Azure DW Vs. Snowflake uses eight essential criteria. At the end of the post, you'll also learn about the two tools' weaknesses.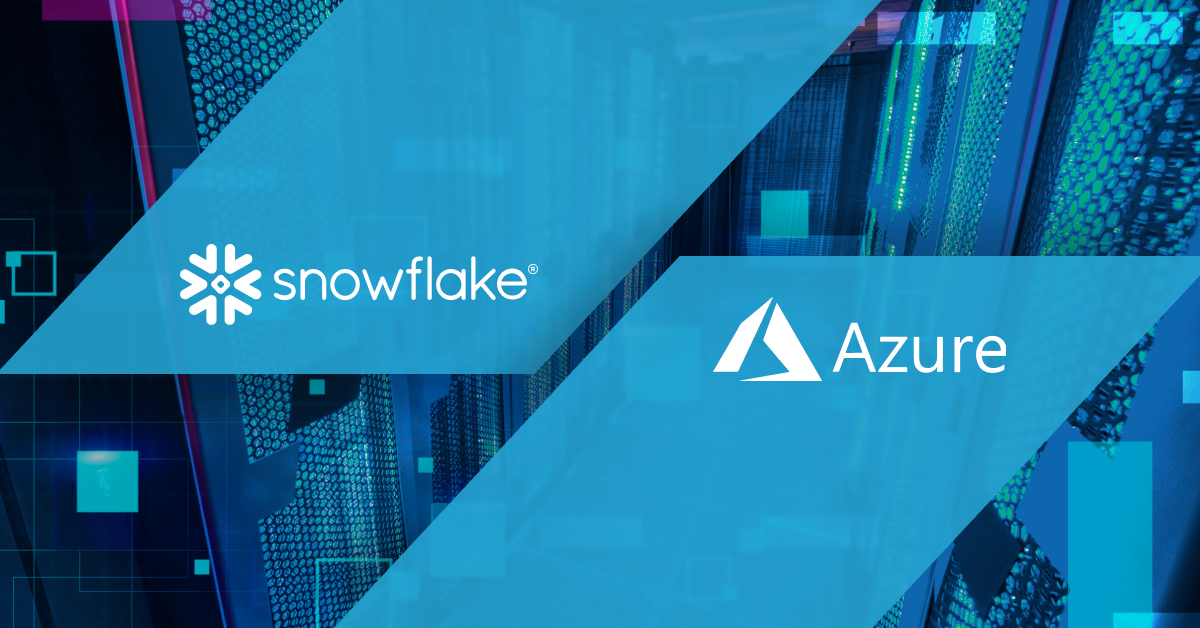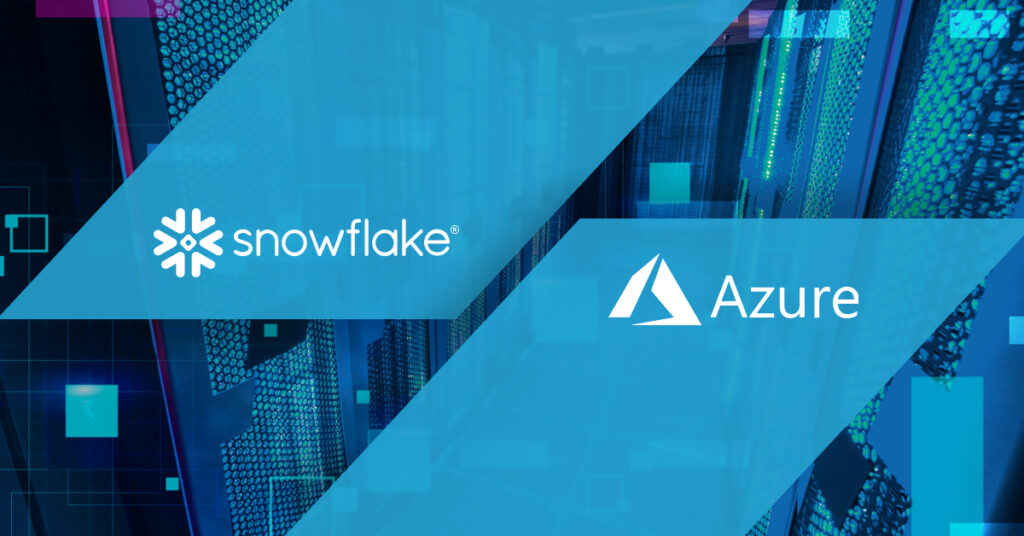 What is Azure Data Warehouse?
Azure SQL Data Warehouse was launched in July 2016 and allowed enterprises to consolidate centrally and offer worldwide access to their data warehouse for analytics and reporting. This service is scalable with Azure cloud resources and uses Massively Parallel Processing (MPP) to enable speedy query execution across massive volumes of data.
Data analysts, scientists, and end users may all utilize Azure SQL Data Warehouse. Data scientists and analysts create data storage, access, and queries to obtain information from relational and non-relational data systems. End users perform queries and dashboards to process data from Azure SQL Data Warehouse to make business decisions.
Microsoft Azure data warehouse provides a method for custom development workflows by orchestrating SaaS components for integrating and automating business-critical processes.
Snowflake Cloud Data
Similarly, Snowflake is a cloud-based Data Warehouse-as-a-Service system. Its data architecture employs the elastic, scalable Azure Blobs Storage as its internal storage engine. Azure Data Lake stores unstructured, structured, and on-premise data imported through the Azure data factory.
Snowflake uses Amazon S3 policy controls, Azure SAS tokens, SSO, and Google Cloud Storage access rights to secure data. In addition, it enables you to scale your storage based on your requirements. As a result, a Snowflake data warehouse will provide you with scalability, data security, and several other advantages.
Let's compare each platform in different realms.
Architecture
Snowflake Architecture: The Snowflake architecture is for the cloud in conjunction with a SQL query engine. It also blends classic shared disc and shared-nothing database systems, giving it three essential layers: database storage, query processing, and cloud services.
Azure DW Architecture: Azure DWhas a scale-out architecture to spread data computation over several nodes. It also isolates computing from storage, allowing you to expand computing independently of the data in your system.
Performance
Snowflake: Because Snowflake separates computation and storage, it supports concurrent workloads, allowing users to execute many queries concurrently. The workloads usually do not affect each other, resulting in speedier performance.
Azure DW: Its design enables parallel query processing. As a result, users may extract insights from their data and display it more quickly.
Integrations
Snowflake Integrations: Snowflake supports native connectivity with a wide range of BI, data integration, and analytics solutions, including Azure Data Factory, IBM Cognos, Oracle Analytics Cloud, Google Cloud, Fivetran, and many more.
Azure DW Integrations: To connect to a wide range of third-party services, Azure has several integration technologies such as logic applications, API Management, Service Bus, and Event Grid. It enables native interaction with business intelligence (BI), operational databases, and machine learning (ML) tools.
Security
Snowflake Security: Snowflake is a highly secure cloud platform that adheres to several data protection standards, including SOC 1 Type 2, SOC 2 Type 2, HIPAA, HITRUST, and PCI DSS for the Business Critical Edition or higher. It has also established data security and managed access management by encrypting all data and files.
Azure Security: Azure provides data protection services for cloud and on-premise applications. Access management, information security, threat prevention, network security, and data protection are all part of its services. Further, it possesses over 90 compliance certificates, including HITRUST, ISO, NIST CSF, HIPAA, and many more.
Data Backup
Snowflake Data Backup and Recovery: Rather than backup, Snowflake employs fail-safe. The fail-safe technique provides a 7-day interval during which you can restore any lost Snowflake data.
Azure Data Backup and Recovery:
Azure Backup is a function integrated into Microsoft that allows you to back up and restore data with the help of resource providers. It quickly grows to suit your backup storage requirements.
Use Case
Snowflake Redshift Suitability: Snowflake is appropriate for businesses seeking an easy-to-deploy data warehouse solution with practically infinite, automated scalability and outstanding performance.
Azure Use Case: Azure is a good option for any firm seeking a high-performance enterprise data warehouse at a low cost. It is also beneficial for businesses utilizing Microsoft products and requiring smooth interfaces.
Pricing
Snowflake Pricing: Snowflake offers a tiered pricing structure that adapts to the needs and requirements of the customer. It also provides pre-purchase and on-demand pricing.
Azure Pricing: Azure DW charges a compute charge and a storage charge. When you pause it, you will just be paid for storage. It does not impose any initial or termination fees.
Customer Support
Snowflake Customer Support: You may contact the Snowflake team by filling out a form on their website and providing your email address and phone number. They will respond as quickly as possible, being nothing less than a premium support system.
Azure Support: You may contact Azure through a variety of channels. You may submit a support request on their official website, and they will react. You may also tweet them and get responses from their specialists. Finally, you can contact community support to receive assistance from Microsoft Engineers and Azure community specialists.
The Bottom Line
That was it about the notable differences between Snowflake and Azure. Several businesses consider cloud storage solutions over on-premise for data storage.
However, this can be ascribed to various advantages of cloud storage service providers, such as reduced maintenance and accessibility. Several cloud storage alternatives are accessible nowadays, making it challenging to select the best solution among them. Cloud data warehouse solutions include Amazon Redshift, Snowflake, and Azure Synapse. They provide cloud storage options to enterprises. Understanding the differences between Snowflake, AWS, and Azure can assist you in selecting the best cloud storage platform for your specific requirements.
As you acquire and manage data across several apps and databases in your organization, it is critical to consolidate information for comprehensive business performance analysis. On the other hand, continuously monitoring the Data Connectors is time-consuming and resource-intensive. To accomplish this effectively, you must allocate a portion of your engineering bandwidth to integrate data from all sources and clean and transform it before finally loading it to a Cloud Data Warehouse. Such as Snowflake, a BI Tool, or a destination of your choice for further Business Analytics.
Why Choose Us?
Stallions Solutions, the leading enterprise-grade storage management solution, delivers secure, proven storage management services on AWS, Azure, and Google Cloud. It supports several use cases such as file services, databases, DevOps, or enterprise workload. In addition, it has robust features, including high availability, data protection, storage efficiencies, Kubernetes integration, and more. If you have the urge of learning more about the Azure Cloud Adoption Framework Methodologies or discuss a potential idea, please contact us today.