Trying to determine which CRM application is best for your company? Microsoft's CRM Customer Engagement Center has been positioned in the Leaders Quadrant. Specifically, Dynamics CRM and Dynamics 365 are the two leading competitors in this field. So what enhancements do Dynamics 365 provide over the original Dynamics CRM? And what distinguishes these two things most significantly?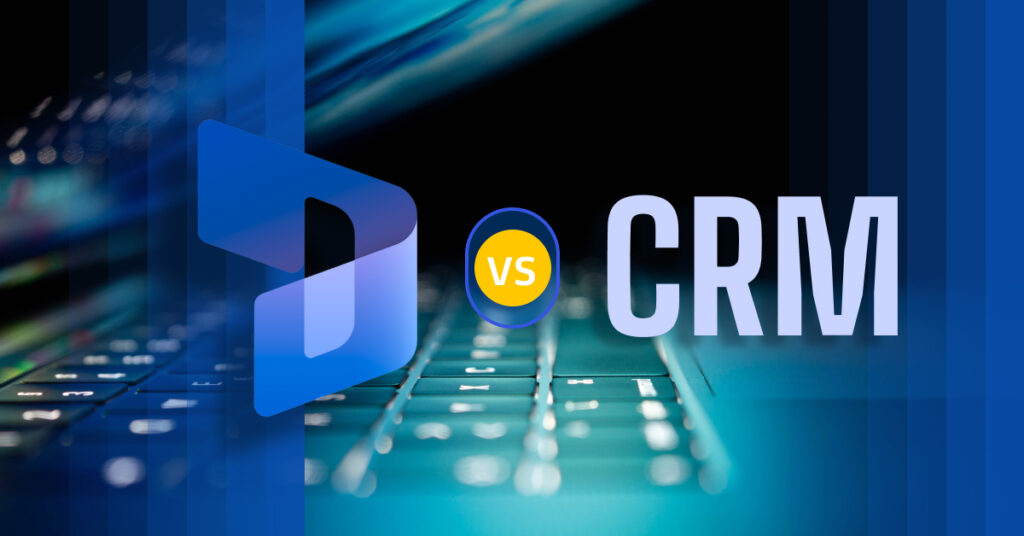 Reviewing some of Dynamics 365's unique features, additions, and upgrades over the original Dynamics CRM through D365 migration services.
Replace the old with the new.
Both systems provide the same function and are built for the cloud services in addition to being installed on-site. Dynamics CRM contains three components, like every other CRM program: sales force automation, marketing automation, and service automation.
DISTINCTION BETWEEN CRM 2016 AND DYNAMICS 365
Microsoft has released several updates to its CRM product over the years. Last year, Microsoft significantly improved its AI for Sales, which used machine learning and predictive analysis to provide data-driven insights. It was a significant step forward in assisting sales teams in making better decisions on the fly.
When comparing Dynamics CRM 2016 vs. Dynamics 365, the following features are exclusive to Dynamics 365:
AI and machine learning
The new Dynamics 365 tool is built around a relationship assistant that uses AI algorithms to track prior behavior and predict human responses.
It is beneficial for prospecting; the tool can determine where a prospect is in their buying cycle and provide the sales representative with an action card of behaviors, they can engage in to move them through the funnel to the close.
It's a brilliant way to help sales reps hit their targets; the AI can suggest the next steps for improving customer relationships and upselling and re-engaging with a customer who hasn't purchased anything in a while or a prospect who has gone stone cold.
Interface Integrated
Microsoft updated its user interface more than a year ago to help sales teams get the data they need faster.
They took this standardized user experience and applied it to any screen to give their tools a consistent look and feel.
Improved LinkedIn Integration
Another distinction between CRM 2016 and Dynamics 365 is that the updated tool integrates better with LinkedIn data.
This has increased the effectiveness of the world's leading business-related social networking site as a prospecting tool for sales teams.
Developer Resources
If you have more than 25 users licensed for Dynamics CRM 2016, you are most likely using the free development sandbox.
However, regardless of the number of users, Dynamics 365 upgrades automatically receive this.
Take note of the self-service portal, which allows custom development and innovative tests at leisure.
Gamification
Dynamics 365 includes a gamification module that enables sales teams to participate in individual and team exercises to increase efficiency.
These tools are to increase sales team engagement.
Can You Use Dynamics 365 Business Central as a CRM Solution?
Dynamics 365 Business Central's Relationship Management capabilities may satisfy some companies' lead management needs. Nevertheless, Its basic management features allow you to manage:
Contacts
Interactions
Segments
Sales Opportunities
Marketing Campaigns
Business Central lets you enter prospects to turn into customers and enter quotes into orders for completion using supply chain capabilities. However, for businesses looking for full-fledged sales and marketing-focused CRM software, Business Central may not offer enough capabilities.
Dynamics 365 CRM becomes a better choice for sales and customer management when companies…
More comprehensive Outlook integration is required.
Have complex business processes that necessitate workflows that go beyond what Business Central provides (e.g., lead distribution to sales representatives)
Want better marketing automation, customer service, field service, and so on?
Do you need mobile access to all CRM features?
Fortunately, because they are Microsoft products, Dynamics 365 Business Central and Dynamics 365 CRM already have a pre-built integration. This means that Business Central customers will have access to the ERP functionality they require and the full range of sales and customer management features in Dynamics 365 CRM.
Dynamics 365 CRM integration enables you to complete a complete quote-to-cash process:
Using the price lists from Business Central, enter quotes into Dynamics 365 CRM.
Convert quotes into orders and view Business Central inventory availability within Dynamics 365 CRM.
From within Business Central, you can receive and post cash against invoices.
In Dynamics 365 CRM, you can view the payment status of invoices.
Pricing and Licensing
Dynamics CRM users were required to pay even for features they did not use, but this is not the case with Dynamics Customer Engagement. So, for example, if your company only wants to use the sales automation function and uses a different platform for marketing, you can do so by purchasing only the sales module. This means you can create your pricing plan based on your required functionality, whether an ERP solution, a CRM solution, or a combination of the two.
Furthermore, while the original Dynamics CRM has four access levels, Dynamics 365 only has two: the first one is Team Member, and the second is Full User.
Businesses can save money by purchasing a Full User license, allowing them to get more access for less money. Each app costs $95 for Full User access (Sales, Customer Service, Field Service, and Project Service Automation) and $8 for each team member access.
Users who require all of the Dynamics 365 apps can save money by purchasing each license separately. The D365 customer engagement plan allows users to use all apps for just $8 per Team Member and $115 per Full User.
Why Should You Choose Stallions Solutions?
Choosing the right IT services development firm to upgrade your system from CRM to Dynamics 365 CE can make all the difference.
You'll need a team of experts with the necessary experience and dedication to thoroughly analyze your business structure and develop a Microsoft app that perfectly fits your line of business.
Stallions Solutions, fortunately, has the solution right in front of you.
We have a track record of managing clients from various industries and parts of the world.
Our team has always managed to carefully study each client's business data and develop an app unique to each client's needs.
Look no further than Microsoft Partner Stallions Solutions for a technical solution to upgrade your business. You can trust us to get the job done in the best possible way while we figure out the appropriate solution for your company to grow and become a better version of itself in the long term.