Intuit QuickBooks Online is a cloud-based accounting solution used mainly by small and medium businesses. The demand for a Customer Relationship Management (CRM) system grows as companies grow. Even though it was not built for QuickBooks, Microsoft Dynamics 365 is the market leader in the small to medium segment. It is commonly used as the CRM. The organization now has two systems that should communicate with one another.
As a result, you can maintain such data manually, but it is an impossible effort. Now, you can manage to import data from the CRM into a QBO, CSV, OFX, or QFX file in a supported QuickBooks import file type. All these options are entirely acceptable:
Using an Excel spreadsheet
Storing it in CSV format
Importing the CSV file into QuickBooks Online
Before transferring transactions into QuickBooks Online, the Excel spreadsheet must be updated. A lot of time is required, and there is a higher chance of inaccuracies and mistakes when manual labor is involved. What could be better than Microsoft Dynamics 365 CRM and QuickBooks Integration? We will learn more about it in this article.
About Microsoft Dynamics 365/CRM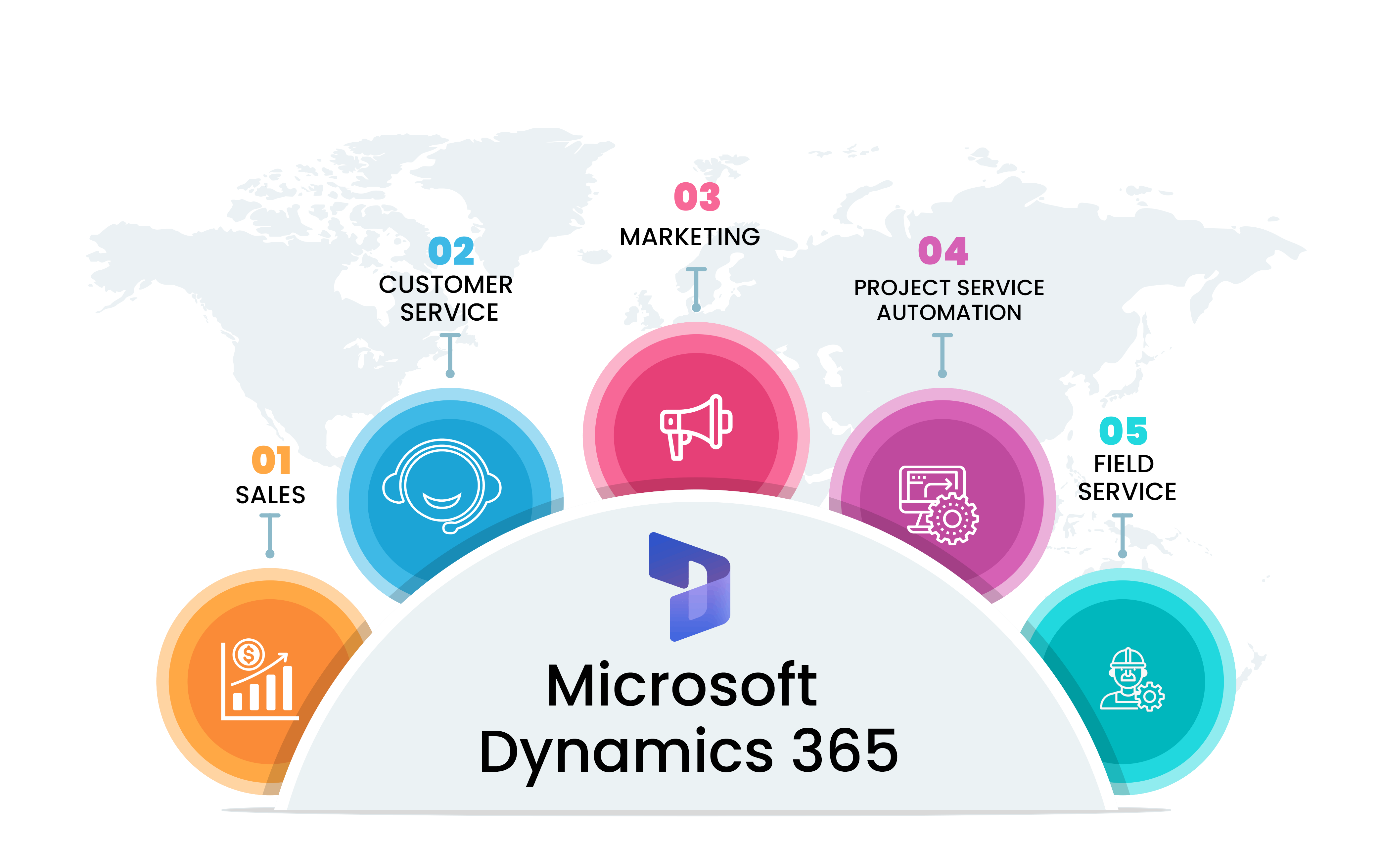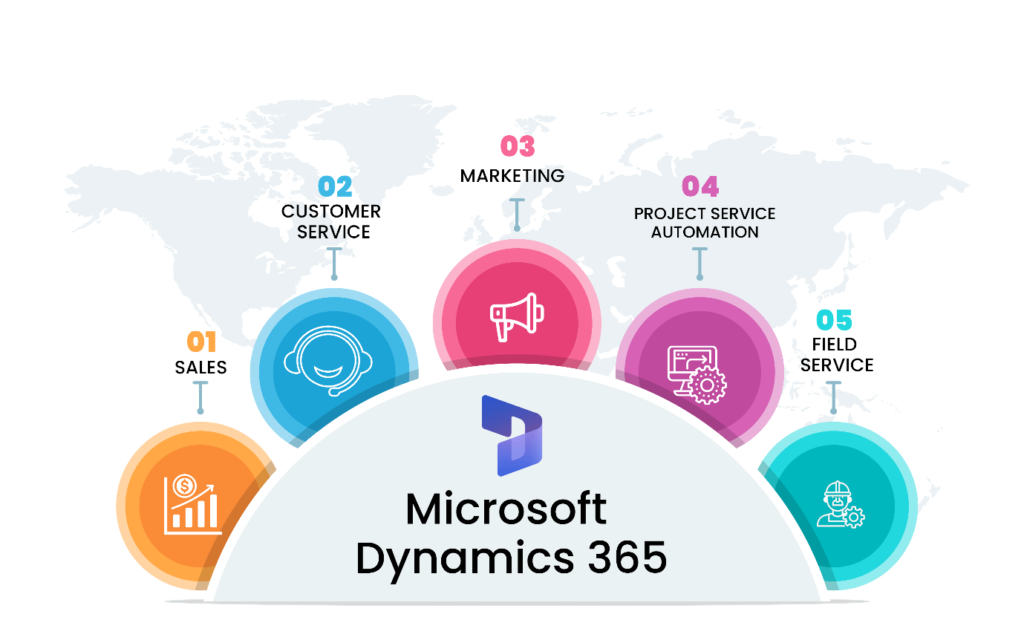 It is a robust ERP system for growing and small businesses that will help them manage their company relationships and improve their marketing, sales, field service, and customer support.
Microsoft Dynamics is a customer relationship management software package developed by Microsoft to improve client relationships for all types of businesses. Microsoft used to sell Dynamics CRM as an XRM platform, encouraging partners to customize it using a Microsoft-exclusive framework built on .net. The solution mainly focuses on the Sales, Selling, and Customer Service industries. It has recently expanded as a CRM-driven analytics platform.
The CRM solution can increase sales productivity and marketing effectiveness, manage the complete customer support process, and provide social insights, business data, and other functions and features. In addition to providing full mobile support as a product, Microsoft Dynamics CRM allows users to use CRM apps on smartphones and tablets.
About QuickBooks
In 2023, QuickBooks will be one of small businesses' most used accounting programs. Spreadsheets and bookkeeping have all developed into multithreaded hydras, so you need a better solution, and QuickBooks is it.
QuickBooks can save you time and keep you on top of your financial statements in various ways. You can start with one program, such as accounting or payroll software, and then add more as your business grows. You have the option to cancel or upgrade any services that you no longer require.
A typical QuickBooks setup may involve registering for the accounting program initially, then adding QuickBooks Live to customize the settings further. You can hire full-time employees, contractors, and independent workers as your firm grows. After that, you may sign up for QuickBooks Payroll to simplify monthly payments and QuickBooks Time to record billable hours.
Modules of Microsoft Dynamics 365/CRM
Following are the four major modules of Microsoft Dynamics 365/CRM:
Sales
This module improves all elements of your company's end-to-end management, including lead creation, qualified lead identification, transaction closing, and reporting.
Your sales team is responsible for collecting and analyzing sales data.
Automate your repetitive and rote tasks.
As much as possible, use AI for automation and reporting.
Help sales by reducing human error or interference.
Representatives are focusing more on communicating with potential consumers and improving sales.
Marketing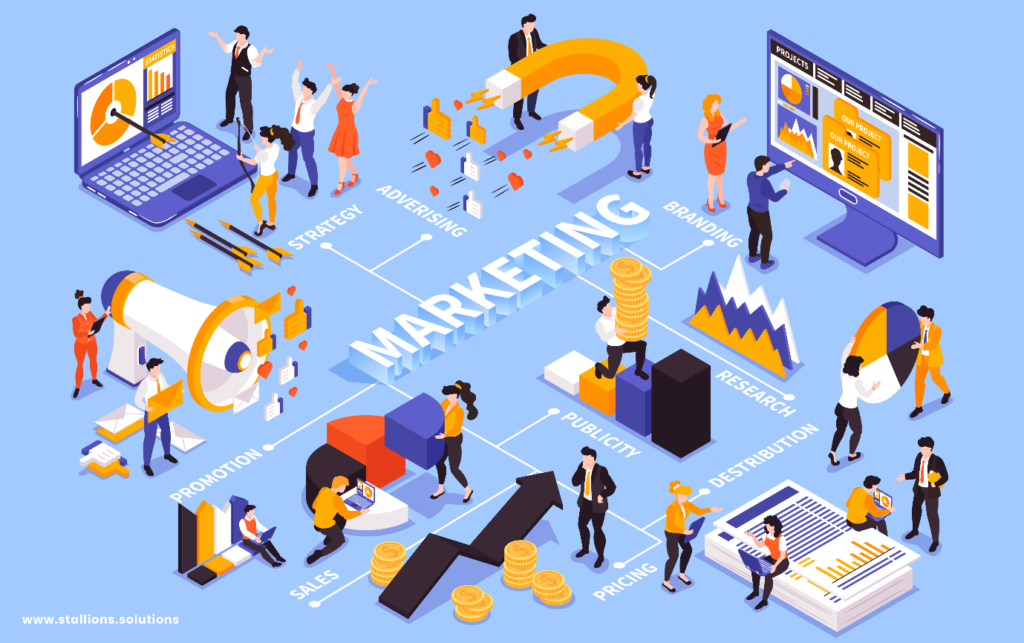 To align your marketing approach with the needs of your target audience, use the Dynamics 365 marketing module.
Create and customize marketing campaigns for different channels.
It helps you make decisions and gather helpful information about your marketing activity.
Reduce human contact and mistakes by automating routine procedures.
The module includes everything you need to help your marketing experts grow, whether you use cold calling, email marketing, or social media platforms.
Field Service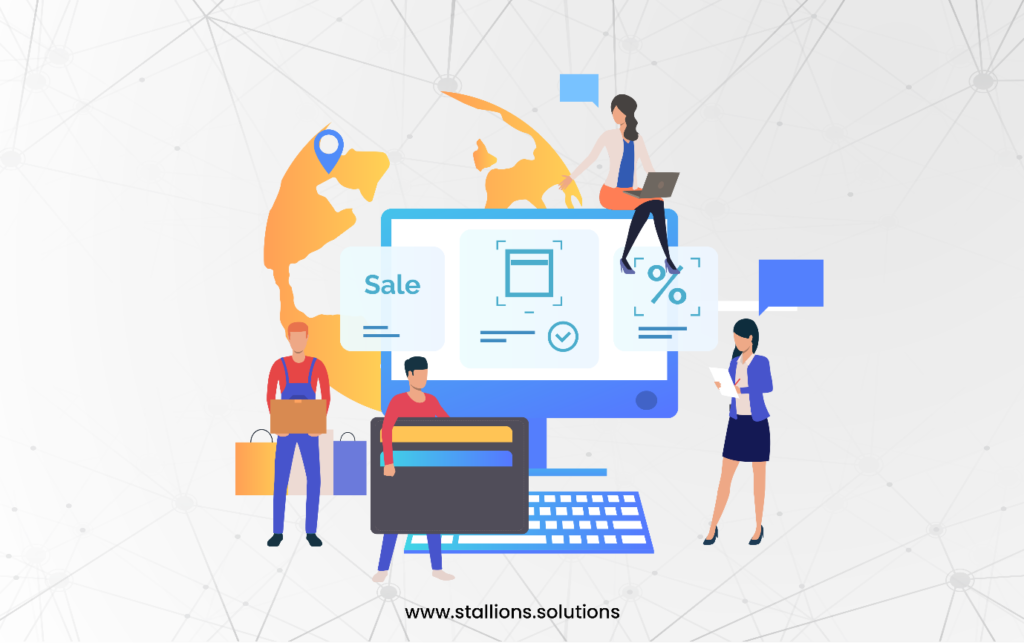 It is mobile-friendly software that serves as a single channel for communication with your clients, subcontractors, and on-site staff. The main advantages are as follows:
Receive first-rate field service.
Give specific problems the attention of the best technical expertise.
Control both the inventory and the maintenance schedules.
Analyze prior maintenance and repairs.
Identify and prevent future difficulties for your customers.
Provide your clients with efficient, responsive services.
Customer Service
The customer service module helps quickly and effectively address client complaints, encourage, and grow your company's relationship with valued consumers. For example,
Providing high-quality, customized services through a variety of channels.
As the module is integrated with the CRM system, your organization can establish cases to route a client issue to the right season.
The system records all information relevant to client issues and how they were resolved for future use.
Client satisfaction and loyalty should be improved.
Requirement For the Integration
Developers are not required in this case. Pre-built interfaces include Dynamics 365/CRM Accounts, Products, and Invoices with QuickBooks Online Customers, Items, Jobs, and Invoices.
Increase efficiency, reduce data entry duplication, remove errors, and provide more insights for more accurate plans. This provides you with total visibility into your company's operations and areas for improvement.
You can start with a pre-built workflow and customize it as you go. You may use DB Sync to create customizable, on-demand integration workflows with practically any data source, like business databases, ERP, accounting, and your preferred e-Commerce software.
Advantages of MS Dynamics 365 Integration with QuickBooks
Many company divisions, including sales, depend on accounting data. It is challenging to sync data since different company units usually use other programs. Accounting data stored in QuickBooks may be required by a company whose sales module uses Dynamics 365. At that time, companies should invest in putting up a Dynamics 365 and QuickBooks interface.
Information Sources are Synchronized
Users of the CRM features can obtain client accounting data from that window by integrating Dynamics 365 with QuickBooks. Knowing customers' purchasing histories helps salespeople better decide which consumers to target for certain promotions.
Once the sales process is complete, you can submit data to the QuickBooks system. Updates made on one platform are quickly visible on another, eliminating the daily need for costly data transfers. Everyone has real-time access to the most recent financial data for clients.
Seamless Business Processes
By depending on a deep understanding of their audience, the marketing team may build campaigns to produce more leads. Users can examine each effort's return on investment (ROI) to determine where opportunities to target potential clients may exist.
Business representatives can provide better customer service using Dynamics CRM and QuickBooks data. You may create accounting dashboards that make tracking current transactions, your best clients, and any outstanding invoices easy. This speed up the organization's overall business flow.
Data Security is Increased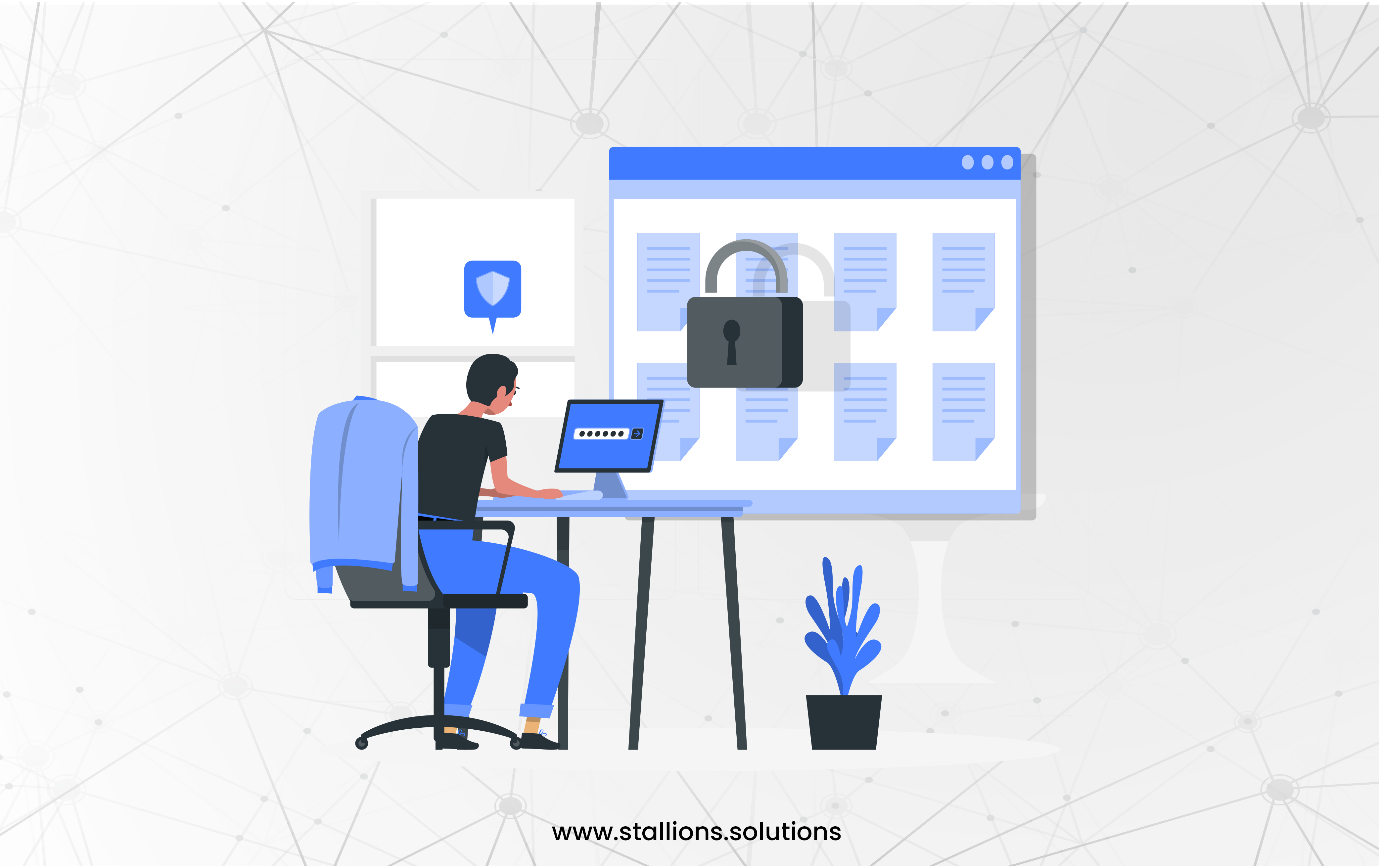 Both applications benefit from built-in security protections Because Dynamics 365 is installed there. Data communication between Dynamics 365 and QuickBooks is secure. You can develop reports that track threats such as malware using the security and compliance technologies that Dynamics 365 has enabled.
Optimized For Customer Relationship
QuickBooks manages your company's funds, making it easier to keep track of payments and transactions and your company's financial health.
Reduced Sales Cycle
When you combine QuickBooks and a CRM, you can provide quotations and follow up with customers immediately. This reduces the sales cycle and prevents new clients from switching to competitors.
Multiple Data entries are removed
Any corporate activity must keep the volume of data entering limited.
Secure Access
Team members can use an integrated CRM to speed up the sales cycle and improve the customer experience by creating and sending client bids. 
How does Microsoft Dynamic 365 Interact with QuickBooks?
It integrates from one bill to the next.
In the company's inventory
Integrate QuickBooks online customers, items, jobs, and bills with Microsoft Dynamics 365/CRM accounts, products, and invoices.
Order to cash and A/R tracking analytics.
Integrate additional items, such as timesheet and cost integration, accounts receivable, payable, and more.
Integrating QuickBooks with your favorite Dynamics 365 modules allows you to create more comprehensive business management solutions. Users can more easily coordinate tasks and connect with different company departments.
The professional support provided to organizations allows you to maximize the benefits of your existing applications, which is a source of pride for Internet e-Business Solutions. You can keep financial control while giving your employees all they need to succeed.
Integration Steps for MS Dynamics 365 with QuickBooks
You must execute A/R analytics using Dynamics 365/CRM.
Avoid unnecessary follow-ups from the employees to the CFO.
Please keep track of your bills and pay them off immediately.
By computing sales commissions within Dynamics 365/CRM, you can save time and cash on useless data reconciliation when the money is received.
Predict with accuracy.
This blog aims to give you the knowledge you need to integrate QuickBooks with MS Dynamics 365/CRM. However, it is possible that you might need help understanding technological concerns or that you will require expert help to overcome the problems you are experiencing. If the problem continues after pursuing the abovementioned solutions, we recommend you contact us. Our accounting experts and specialists are available to help you and guide the best MS Dynamics 365/CRM with QuickBooks.