Data is more important than ever in decision-making, but how people access and engage with that data may be even more important. Any company must have the ability to respond quickly to a changing market. With so many tools available to convert data, interact with it, and share insights with others, it's easy to get stuck. Microsoft's Power Platform was developed by the realization that businesses now have more data than ever but no easy method to use it to generate insights quickly. The Power Platform is a powerful software tool that allows you to automate procedures, build data collection and analysis apps, and build virtual agents. This article will discuss what a power platform is and whether it is free to use.
What is Microsoft Power Platform?
Microsoft Power Platform is a low-code environment with Office 365, Azure, Dynamics, and independent applications. Each product in the suite has an easy-to-understand user interface that any business user or developer may use without prior knowledge. The four main products are especially mentioned while discussing the Power Platform:
Power BI
Power Automate
Power Apps
Power Virtual Agents
What is Power BI?
The main business analytics self-service tool from Microsoft is called Power BI. Data are transformed into visually immersive insights by its combination of services, apps, and connectors. Whether your data is in a cloud application or data warehouse, Excel spreadsheets, or directly from a third-party API, the Power BI suite allows you to connect, visualize, and share it easily. The Power BI platform consists of three parts: Power BI Desktop, Power BI Service, and corresponding mobile apps for Windows, iOS, and Android devices. On a local computer, Power BI Desktop is a free program that allows you to:
Data Connection (including workflows)
Create a data model, clean it up, and transform it
Create Visuals
Make reports (visual collections)
After creating a report, you can publish and share it using the Power BI service. Using the Power BI Service as an online database, you may share workspaces and reports with users inside and outside. Some users may need access to the Power BI Service if they aren't creating reports, whereas creators will need both. The Power BI ecosystem is a powerful tool to produce and promote content, and deployment pipelines simplify the development lifecycle.
What is Power Automate?
Power Automate is a robust workflow automation application that allows you to connect different systems to automate business processes, issue automatic reminders for past-due activities, move data from system to system, and automate manual tasks. You can start automating procedures almost immediately after connecting your accounts with thousands of prebuilt templates available. You can design three different kinds of flows with Power Automate.
Automated Flows
Instant Flows
Scheduled Flows
Automated Flows
Automated flows are created by automatic processes when a specific event occurs, such as the receipt of an email or the mention of a person's name on social media. The process is established by simply connecting and authenticating with the applications included in your flow, and it is then allowed to automatically run each time the required conditions are fulfilled.
Instant Flows
The click of a button triggers instant flows. You may automate repeated processes by including control on your mobile devices or tablets to send a reminder to the teams for timesheets or to request approval in Teams or SharePoint.
Scheduled Flows
Scheduled flows work similarly to automated flows; however, they can be configured to operate on schedule regardless of whether requirements are met. These may be used for data uploads and other actions typically carried out regularly.
What are Power Apps?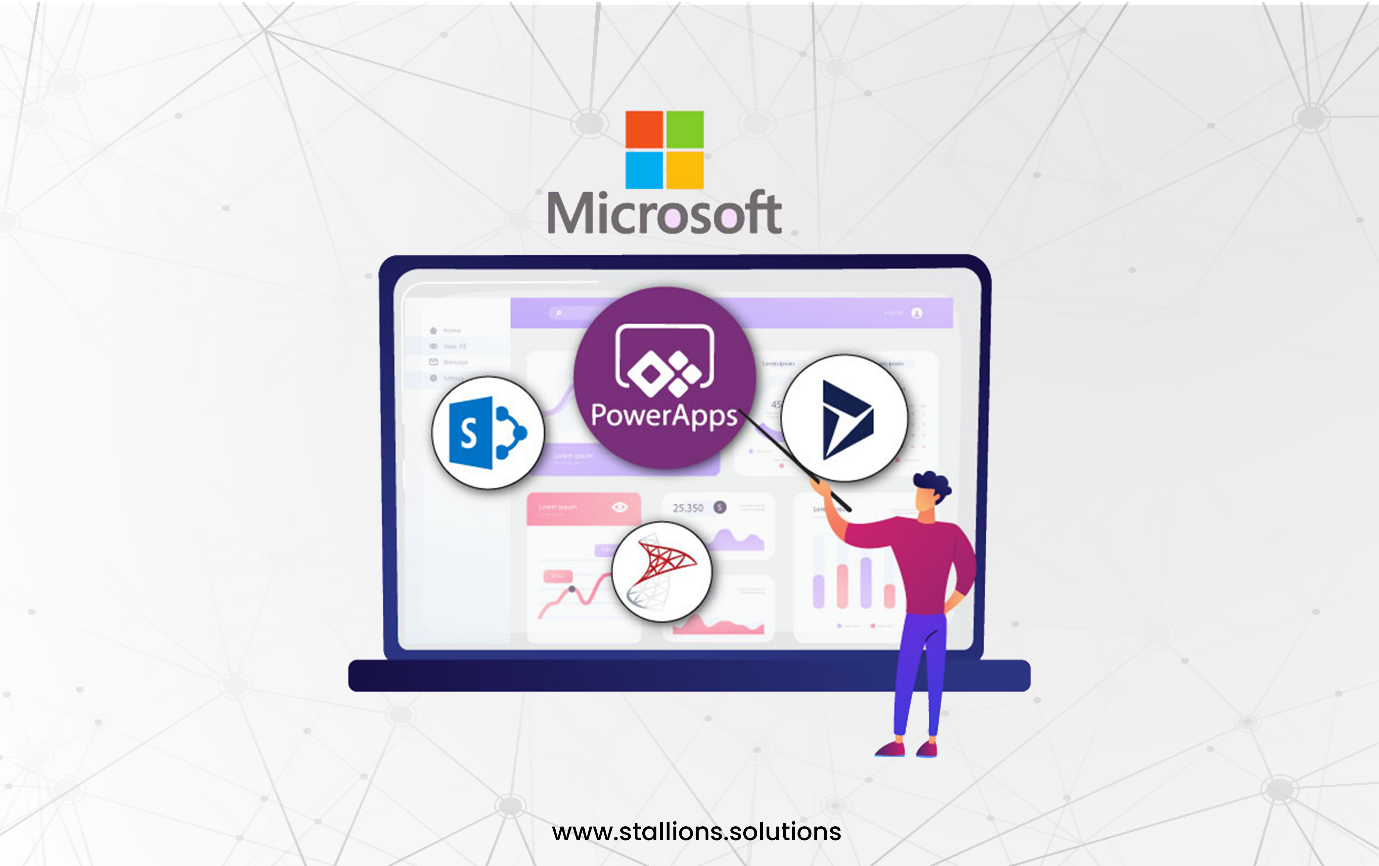 Power Apps is a collection of apps, services, and relationships that provide a quick development environment for your company. Apps created in this environment use powerful business logic and workflow features to automate manual tasks and processes. They can be customized to run on a browser, a tablet, or a mobile phone. All of this functionality is provided in a simplified, code-free interface. The Power Apps suite is made up of four main parts:
Canvas Apps
Model-Driven Apps
Portals
Microsoft Dataverse
Canvas Apps
Canvas apps are just a blank canvas on which you may connect to over 200 data sources. They allow you to customize the interactivity, design, and end-user experience in any way you want. It is a low-code program, which means you can do all your development with little to no coding, allowing you to use data from numerous sources.
Model-Driven Apps
Model-driven apps allow you to build forms, views, and other components by starting with an existing data model. Model-driven applications will automatically create a user interface that works on various devices, but they allow fewer options for customization than canvas apps.
Portals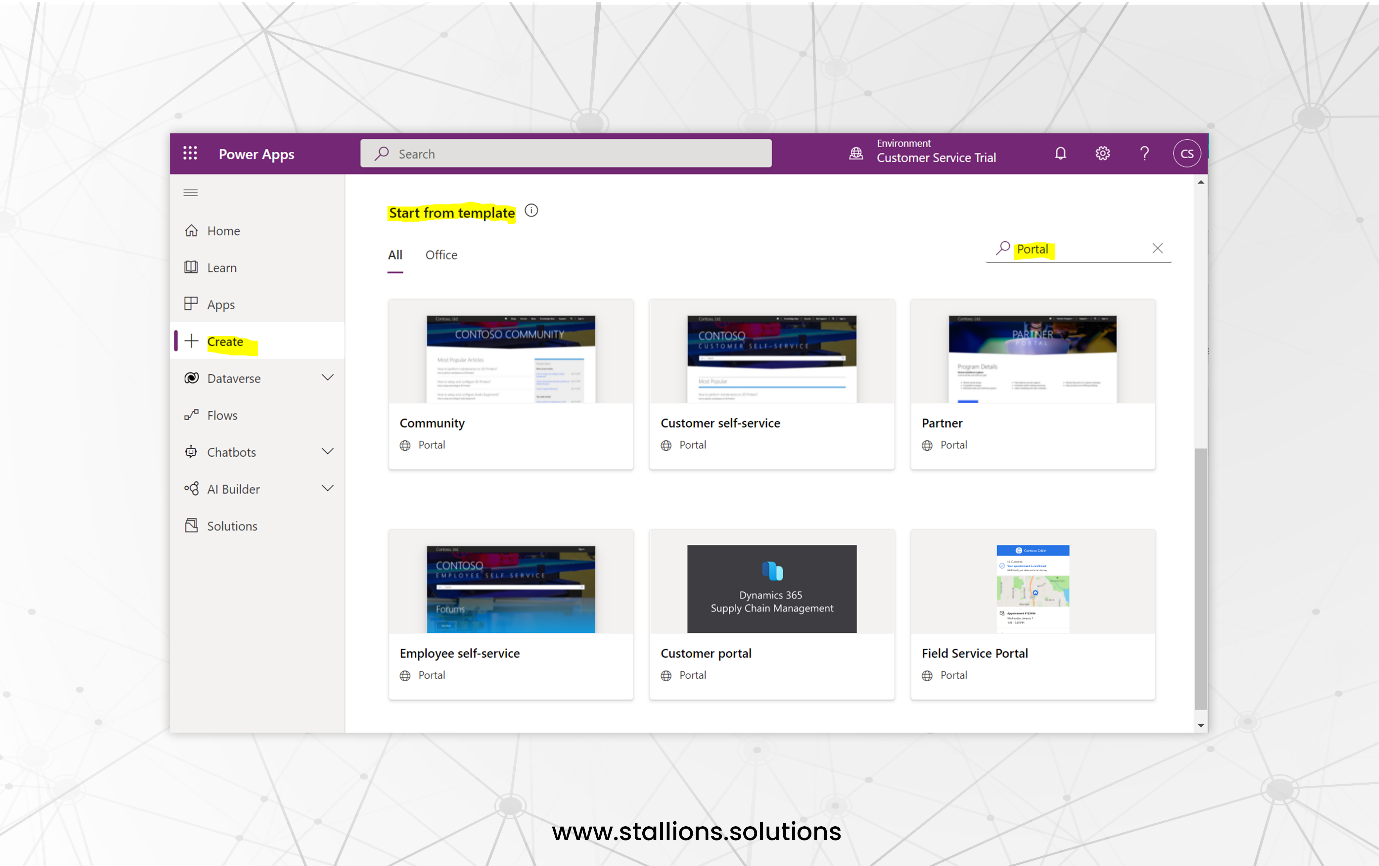 Using portals, you can build external websites that allow people to sign in once and create or access data from your Dataverse remotely. Customers, suppliers, or contracting businesses involved in internal corporate operations may find portals valuable.
Dataverse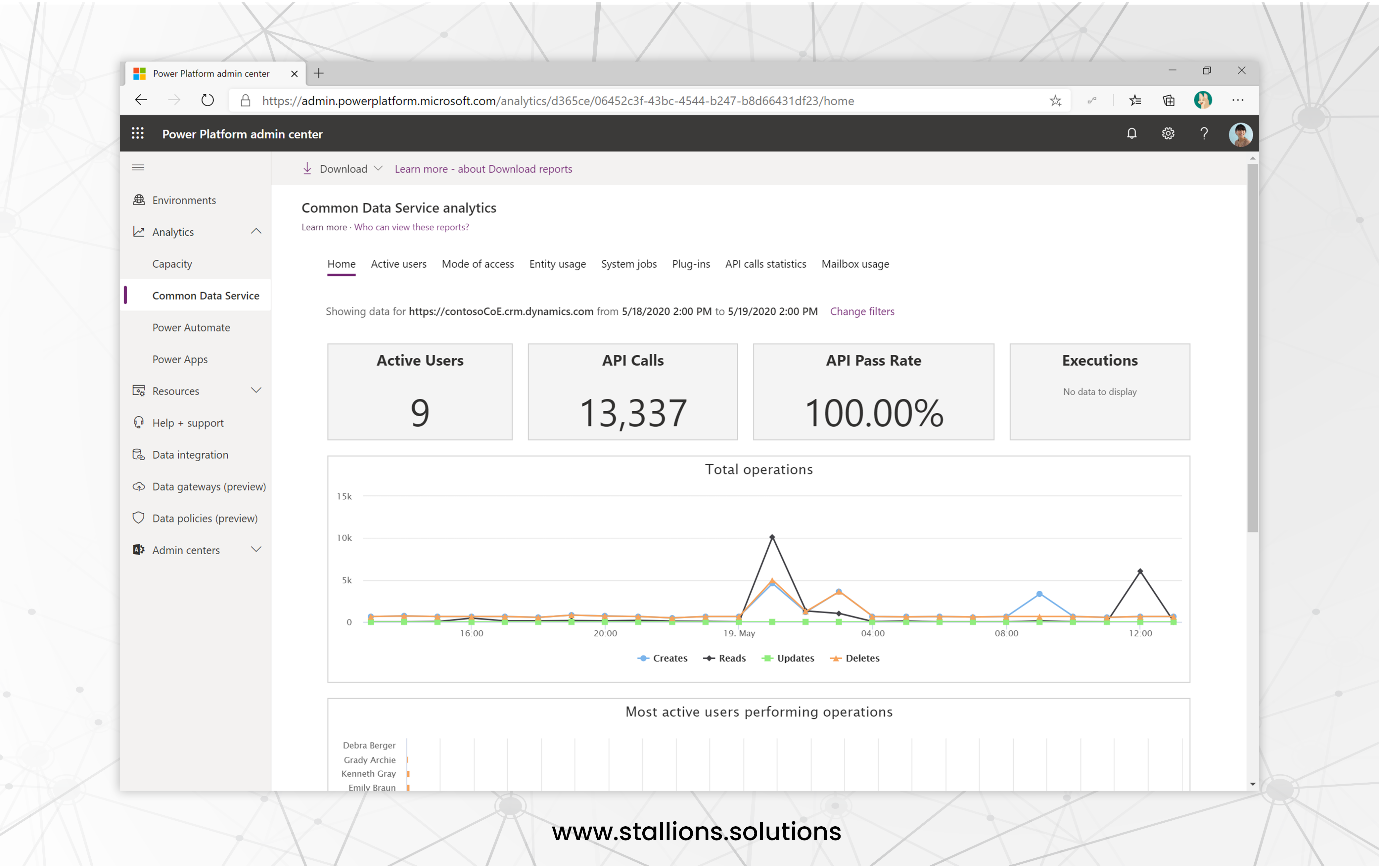 The Dataverse is the Platform for storing and processing data and is the final component of the Power Platform. Other Microsoft services like Dynamics 365 are built around it. You can create custom tables and manage columns within the Dataverse as required.
What are Power Virtual Agents?
Power Virtual Agents serve as the Power Platform's last component. The Power Virtual Agents tool handles every stage of chatbot development, from dialogue creation to virtual agent deployment in Slack, Skype, Teams, etc.
The Power Platform's other components are integrated with their service, allowing you to automate flows based on chat session triggers. These bots, which can be used to answer frequent employee questions, sales leads, and support questions on your website, may be quickly developed without the help of data professionals or engineers. Power Virtual Agents is available as a web app or Teams integration, and the functionality is the same.
Why do we use Microsoft Power Platform?
Organizations can allow employees to develop high-value solutions for both themselves and others by using the Microsoft Power Platform. Microsoft promises a 502% return on investment for Power Platform users over three years in research conducted with Forrester. Efficiency improvements in current work processes are most likely the one source of return that delivers the highest returns.
With the help of Power Platform, businesses have been able to completely replace third-party applications and connectors with internal, built-in solutions. Automating approval workflows, employee onboarding processes, service requests, and attendance tracking are a few of the Platform's most frequently used use cases. Companies can develop Power Apps for getting replies, Power Automate processes to control the flow of collected data, and Power BI to conclude the data.
While each solution can be created quickly, it's important to consider the variables that may affect your company's capacity to create Power Platform solutions quickly while maintaining security and compliance. Strong collaboration between your IT organization and the business will be essential to keep data secure. Various perspectives must be considered for best practices or technology that may be used to do an activity you want to automate within Power Platform.
Is Microsoft Power Platform Free?
Microsoft Power Platform offers both free and paid licensing options. It's important to note that while free plans are available for many Power Platform features, organizations may need to invest in paid licenses for certain features, higher usage, or advanced capabilities. Licensing costs can vary based on the specific needs and scale of the organization. Microsoft frequently updates its licensing options, so it's advisable to check Microsoft's official licensing documentation or consult with a Microsoft representative for the most up-to-date information based on your organization's requirements.
To learn more about what the Microsoft Power Platform can do for you, contact our experts for a personalized consultation.