Manufacturing businesses worldwide are looking to improve operational efficiency by optimizing internal processes. Implementing innovative technical solutions is an essential step toward reaching this goal. As a result, industry leaders and business owners are actively looking for the best customer relationship management (CRM) solution created exclusively for the manufacturing sector. This article explains the importance of CRM for manufacturing companies and offers helpful tips for picking the best CRM software for the manufacturing industry.
Selecting the Right CRM for Manufacturing Businesses
Finding the best CRM for manufacturing companies has several issues. The manufacturing industry is complicated, with ongoing evolution, new products, and services, and advanced yet user-friendly CRM software requirements. It should be simple, comprehensive, and adaptable. This complexity frequently causes manufacturers to get confused, and the variety of CRM systems on the market only adds to the problem.
Manufacturers frequently need help engaging clients through many channels. An ideal CRM solution is required to manage this. Investing in a CRM with capabilities developed explicitly for customer service and management in the manufacturing industry is critical. A CRM system of this type allows manufacturers to optimize processes and improve customer satisfaction.
What are the key features to look for in a manufacturing CRM?
When selecting CRM software for the manufacturing business, it is critical to consider the specific features that meet manufacturers' unique demands. These are some examples:
Configurability
Configurability is an essential element of a manufacturing business CRM. The ability to customize the program to your company's specific requirements is necessary. Manufacturers operate in various ways, and a CRM that allows you to change workflows, add custom fields, and add or subtract functionality as needed gives the flexibility required for smooth integration into your company processes. The more you can customize your CRM software to your needs, the more effectively it will support your manufacturing operations.
Customization
Aside from configurability, customization is essential when choosing a CRM for the manufacturing business. Customization involves adapting the user interface (UI) and user experience (UX) to your company's requirements. Manufacturers should be allowed to customize CRM features such as colors, fonts, and logos. The top CRM solutions for the manufacturing industry go further, allowing users to design their reports and dashboards. Because of this, manufacturers will be able to obtain more significant insights into their operations and make data-driven decisions.
Integrations
Integration is an essential component of a manufacturing-specific CRM. Manufacturers depend on a variety of software tools to efficiently run their operations. Choosing a CRM solution that integrates easily with your current manufacturing software stack ensures a smoother operation. The interface enables easy data interchange between systems, removing the need for human data entry and reducing the chance of error. Accounting tools like QuickBooks and email campaign managers are functional interfaces allowing manufacturers to integrate their data and acquire a comprehensive perspective of their operations.
Scalability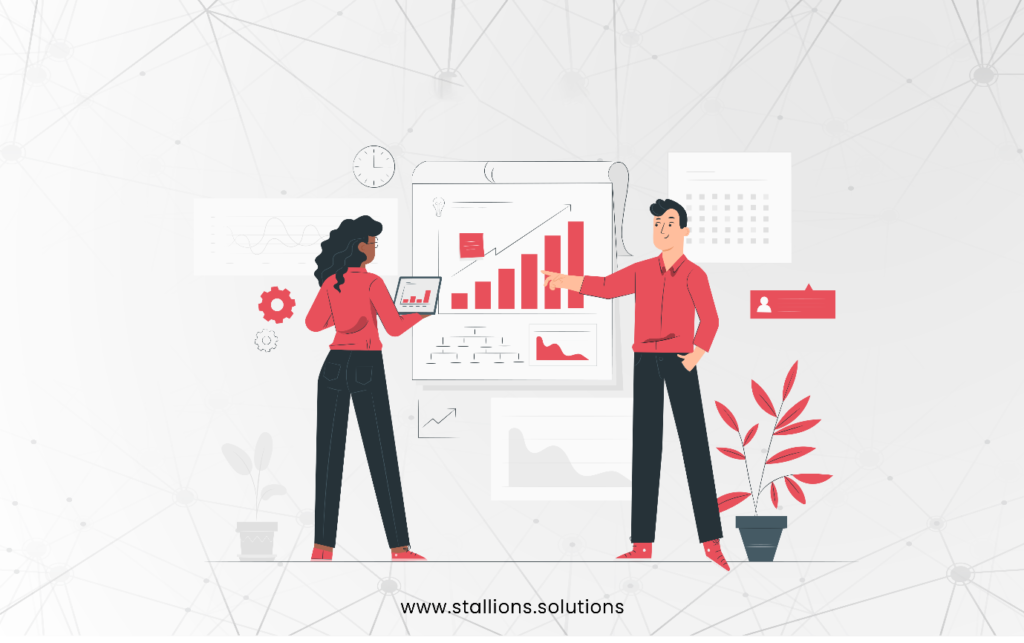 When choosing a CRM system, manufacturers must consider scalability. CRM requirements could change as firms grow and expand. A scalable CRM solution can handle growing data quantities, user bases, and operations without affecting performance. It ensures the CRM system can develop with your manufacturing company, adjusting to increasing demands and complications.
Flexibility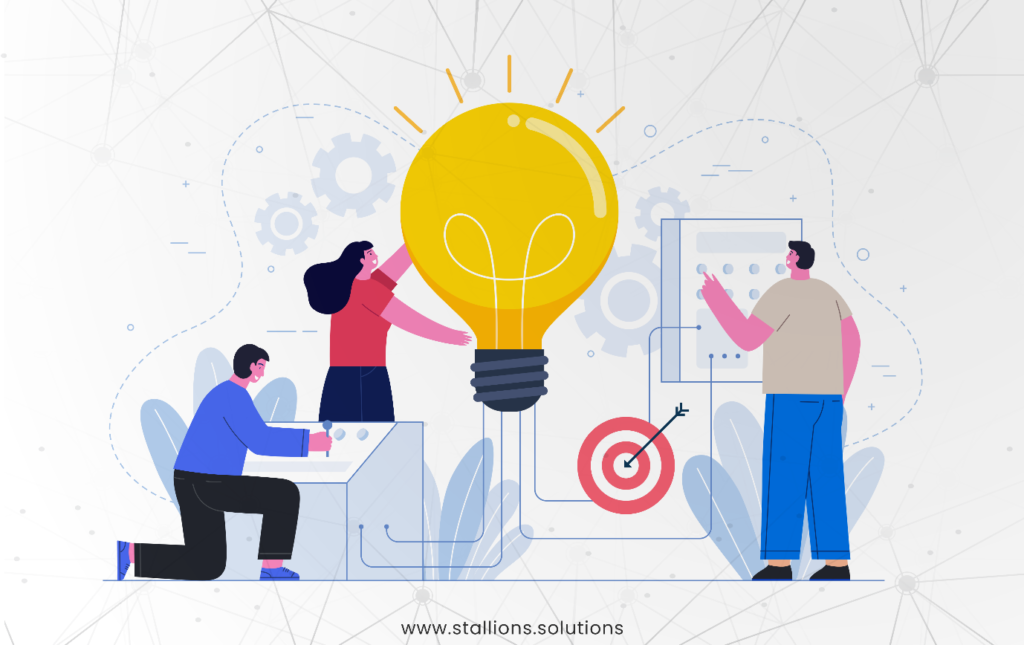 Flexibility is connected to configurability and customization, but it emphasizes the CRM system's capacity to adapt to changing business processes and requirements. A flexible manufacturing CRM should support agile workflows, allowing manufacturers to adjust and optimize operations. It should be able to respond quickly to market trends, client requests, and industry changes. By implementing a flexible CRM, manufacturers may remain competitive in a continuously changing manufacturing world.
Which is the best CRM Software for the Manufacturing Industry?
Now that we've discussed the fundamental elements that CRM software for the manufacturing business must have let's look at the top solutions on the market:
Microsoft Dynamics 365 for Manufacturing
Microsoft Dynamics 365 for Manufacturing is the best CRM system designed only for the manufacturing industry's demands. This CRM platform's wide range of features and functionalities helps manufacturers to automate significant operations, manage complex supply chains, and provide excellent customer experiences. Microsoft Dynamics 365 provides manufacturers with the tools to optimize operations, save costs, and drive innovation, from inventory management and production planning to quality control and customer service.
Salesforce Manufacturing Cloud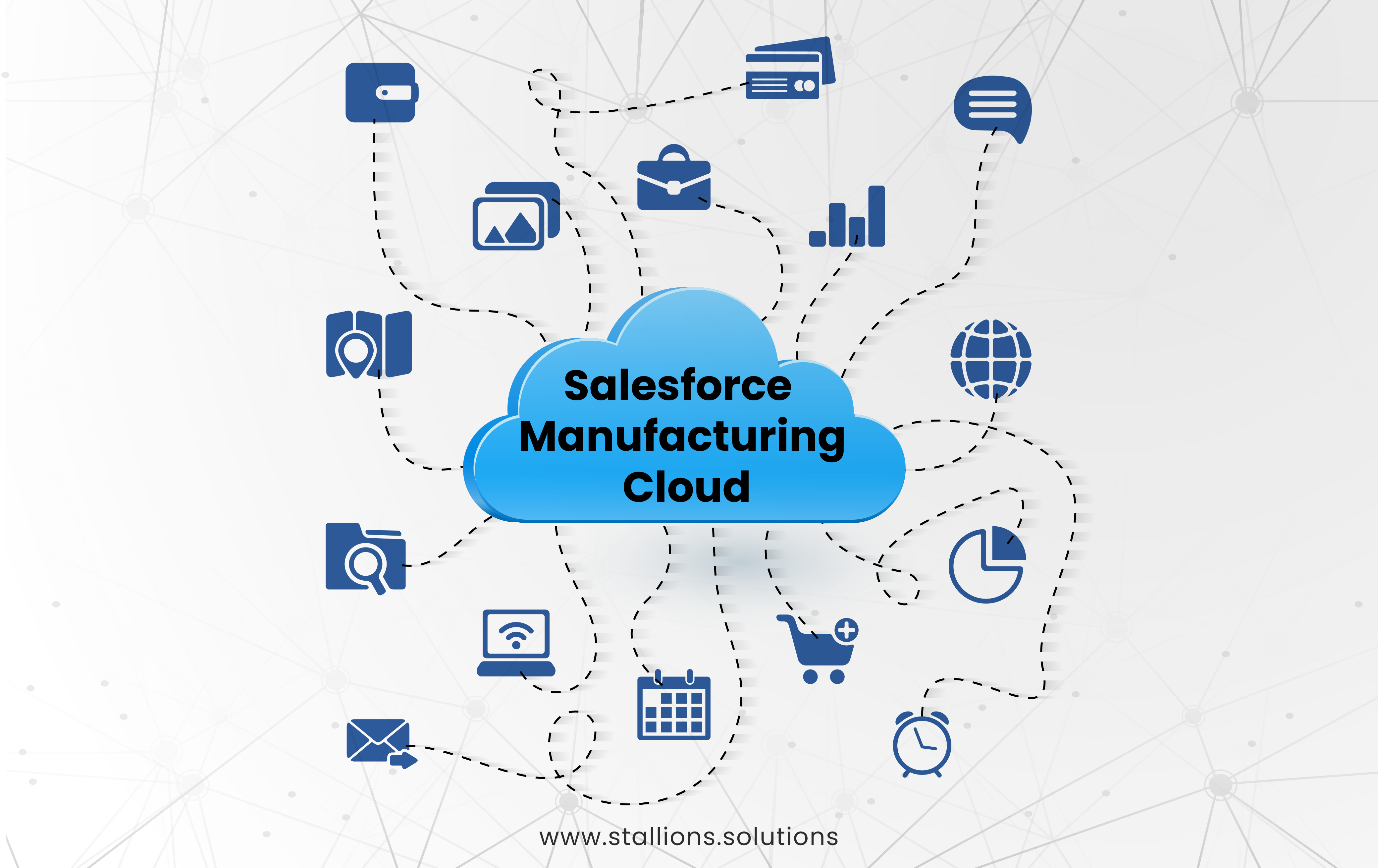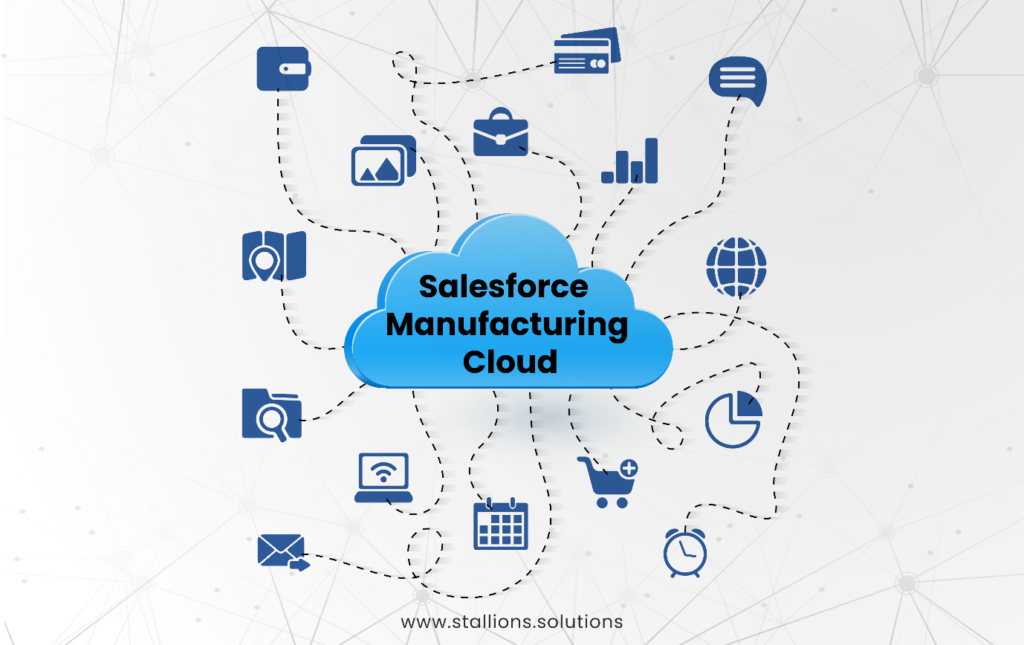 One of the top CRM companies, Salesforce, offers a solution specifically designed for the manufacturing industry called Salesforce Manufacturing Cloud. This robust CRM software gives manufacturers real-time visibility into company operations, allowing them to integrate sales and processes better, optimize production planning, and make data-driven decisions. Salesforce Manufacturing Cloud, which includes advanced functions such as account administration, sales forecasting, and order management, assists manufacturers in streamlining their processes, improving customer happiness, and maximizing profitability.
Oracle NetSuite
Oracle NetSuite is a cloud-based CRM system designed specifically for manufacturing businesses. Oracle NetSuite's scalable and configurable platform enables manufacturers to manage all aspects of their business, from supply chain and inventory control to financial and customer relationship management. By centralizing data and offering real-time insights, Oracle NetSuite assists manufacturers in streamlining operations, improving collaboration, and driving growth in today's competitive landscape.
Zoho CRM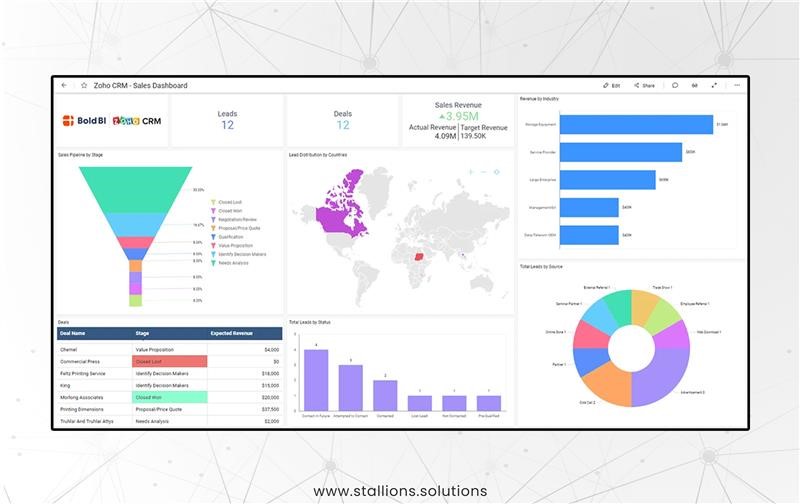 A CRM solution with several features specifically created for industrial companies, Zoho CRM, is affordable yet effective. Zoho CRM's user-friendly design and wide range of features enable manufacturers to easily simplify sales operations, manage leads and contacts, and track customer interactions. Furthermore, Zoho CRM connects effortlessly with other Zoho products like Zoho Inventory and Zoho Desk, giving manufacturers a comprehensive view of their operations and empowering them to make data-driven choices.
SAP S/4HANA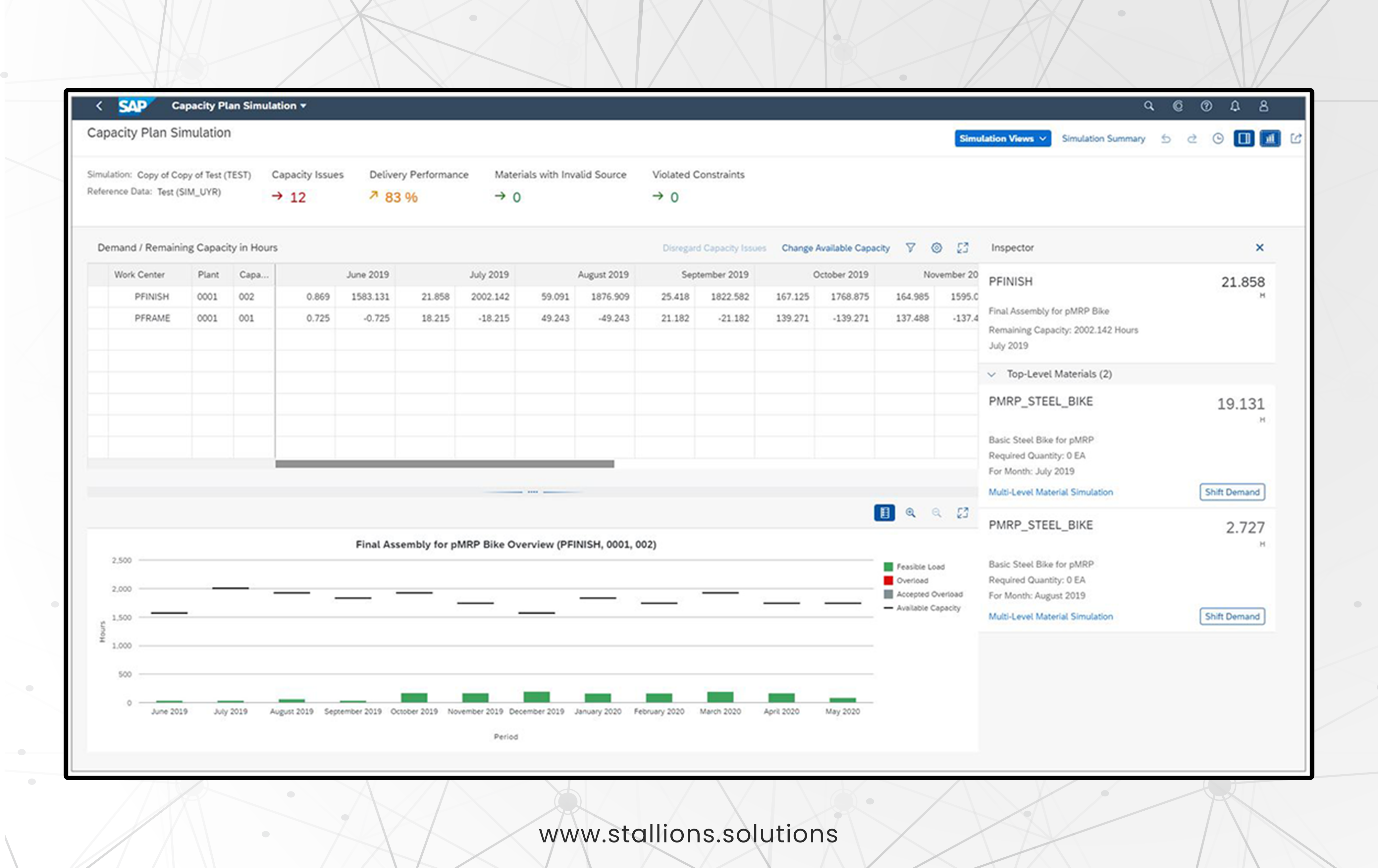 SAP S/4HANA is an enterprise-grade CRM solution with many features for manufacturing companies. SAP S/4HANA gives manufacturers end-to-end insight and control over their operations by integrating CRM, Enterprise Resource Planning (ERP), and other necessary functions into a single platform. SAP S/4HANA helps manufacturers to achieve operational efficiency, speed up time to market, and deliver superior goods and services with features such as demand-driven material requirements planning, shop floor control, and predictive analytics.
Dynamics 365 Benefits for Manufacturers
One of the most significant advantages of Dynamics 365 CRM for manufacturers is its extensive partner network. This network not only provides numerous benefits to manufacturers, but it also opens the door to various add-ons and integrations. Businesses may easily accommodate their requirements by using these resources to grow and enhance the capability of their Dynamics 365 CRM platform.
In addition to its partner network, Dynamics 365 CRM offers numerous customization options, allowing businesses to customize the platform to their specific requirements. Because of this adaptability, manufacturers may modify the software to match their operating processes fully, increasing efficiency and production.
In addition, Dynamics 365 CRM includes advanced AI technologies that go beyond the capabilities offered by standard CRM. Manufacturers obtain critical insights into customer behavior, market trends, and operational patterns with advanced machine learning and predictive analytics capabilities. This allows firms to make data-driven decisions, enhance forecasting accuracy, and manage customer demands effectively.
Final Words
Choosing the right CRM solution is important for the success of manufacturing businesses. With so many options available, evaluating budget, organization size, and desired functionality is important. Dynamics 365 for manufacturing stands out due to its complete marketing automation features and seamless integration possibilities. It is an excellent marketing solution because of its user-friendly design, numerous automation tools, and seamless connection with other Microsoft products. Manufacturers may optimize their marketing processes and increase revenue development by deploying Dynamics 365.
Stallions Solutions is a well-known Dynamics implementation partner specializing in assisting businesses in using the capabilities of Dynamics 365 for manufacturing. With its team of skilled consultants and developers, Stallions Solutions caters to organizations of all sizes, customizing Dynamics 365 to match their specific needs. Their knowledge of marketing automation and CRM systems makes them the ideal partner for businesses looking to improve their marketing capabilities and drive growth. Companies can maximize the benefits of Dynamics 365 for manufacturing with the help of Stallions, allowing them to achieve their marketing objectives more efficiently.